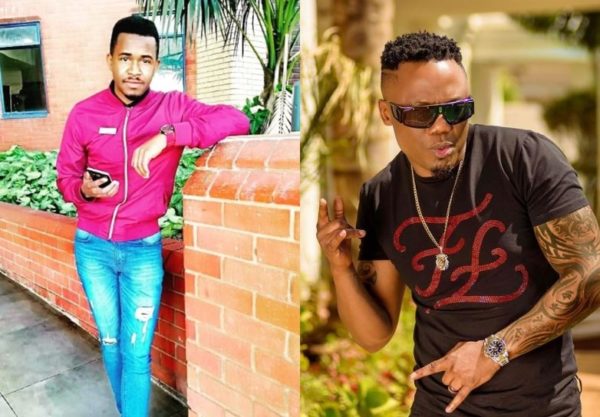 KZN man named Nhlonipho Mdletshe who tattooed DJ Tira's face on his body says he's not mad.
The 27-year-old responds to backlash saying the tattoo was a form of honour to the DJ.
Speaking to Daily Sun, he said:
"I'm not mad. Those backlashing me don't know why I did this. Tira is my inspiration. He has helped a lot of artists with their careers. I'm talking about Joocy, Dladla Mshunqisi, Tipcee and many more who are now well-known. He's selfless, and I think he's not appreciated enough, hence I decided on this tattoo – it's my way of appreciating him. When I look at it, I get inspired. It encourages me to help the poor."
He said his girlfriend is cool with it and not jealous.
"She understood that I love music and Tira. She didn't even demand to also have her tattoo on my body. She understood why I decided to do what I did, and she was very supportive when social media bashed me."
Opening up about his biggest achievement, Nhlonipho said:
"Meeting Tira will be my biggest achievement. When I spoke to him, he was nice and told me he'd get back to me. I hope he will get the time to meet with me. I can't reveal why. But as much as I love music, I'm not planning to launch any career related to it. I'm not a musician – I'm just a fan who loves Tira and is inspired by him through helping people without expecting anything in return."
DJ Tira confirmed to the publication team that he would be meeting with Nhlonipho.