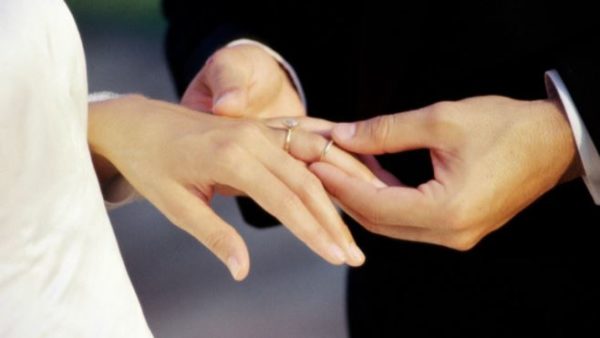 It has always been a custom for women to change their surnames to that of their husbands.
Old traditional customs had earlier made it almost mandatory for women to adhere to the change-in-surname rule so that they can be respectable members of society.
It has always been believed that a woman's identity is related to her husband and by only taking up his surname, the woman becomes a part of her husband's family.
It is a big decision to change the surname, and even though women are increasingly opting for their own choice of keeping their paternal surname, many women still do not have a choice.
Let's now understand why women would really have to change their surnames after marriage.
What's the significance of changing surnames?
Society and families believe that when a woman changes her surname to that of her husband's, the marriage is completely sealed. It acts as the sacred tie that makes the woman and her husband one. This also lets go of any doubt that the newlyweds are not facing any problems in their marital life.
Do men take their wife's surname?
It's highly unlikely that a man will take his wife's surname after marriage. Women are supposed to take their husband's surname so that they can become a legitimate part of society. And those men, who choose to take their wife's surname become a laughing stock in society despite their modernised and equal thinking.
Play of traditions
From the time of our ancestors, it has been a tradition in marriages for women to solely become a part of their new family. After bidding a tearful goodbye to her paternal home, the new bride attests her name with that of her husband during an earlier legal ceremony, Registry.
Women's choices
As times are changing, women are choosing to retain their surname and keeping it hyphenated along with their husband's last name. This choice comes from a practical, modernised and broad thinking that has allowed women to do what they want. Many no longer feel tied down to society's patriarchal values because even now, many can even keep only their surname. However, the ridicule faced by society is still a concerning matter.