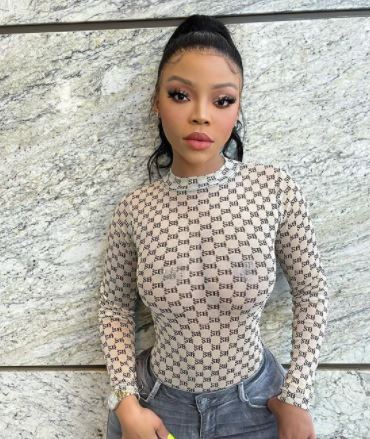 Faith Nketsi is over the moon as her mysterious boyfriend surprised her on their anniversary.
Taking to her Insta-stories, the star shared video on how her anniversary went.
Although, Faith has refused to reveal her lover to the world but it is written all over her face how excited and happy she is.
The model's lover bought her an epic anniversary gift as they have reached a milestone in their private relationship and he decided to surprise her with a luxury car.
Taking to her social media stories, Faith revealed that her boyfriend gifted her with a stunning black range rover as an anniversary gift.
The car was wrapped in a red bow and red balloons, and accompanied by her friends and brother, she got the surprise of her life.
Watch video below: