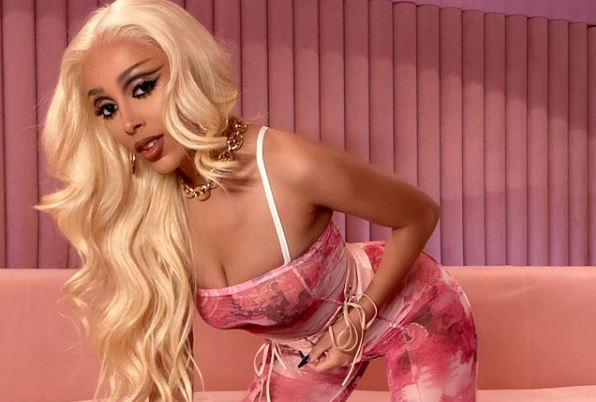 Amala Ratna Zandile Dlamini, famously known as Doja Cat shares an emphatic message after opening up on being half South African, from Durban.
The American singer spoke about the hunger crisis in Africa, saying 41 million people are suffering from starvation and she's heartbroken about it.
"Some of my fans may not know this…I'm half South African, specifically from Durban, South Africa, and the continent of Africa is experiencing a devastating hunger crisis. It's heartbreaking to know that the COVID-19 pandemic has left 41 million people on the brink of starvation," Doja tweeted.
Social media users were divided over her statement, as some persons want to donate, while a few others cancelled her.
Since when are you half south African, isn't your dad from SA

— Absa Mahlangu (@Absa_Mahlangu) September 26, 2021
Can you share some reputable charities for people who want to donate for this cause?

— Dan Bull (@itsDanBull) September 25, 2021
What are you talking about? I also live in south Africa and I've never heard a single thing about starvation..

— Lęédãwg (@LeedawgNxumz) September 26, 2021