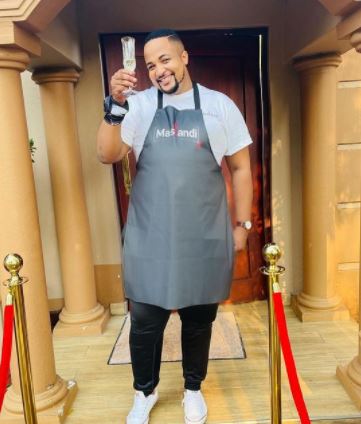 Siphiwo Nzawumbi recently took to his social media to announce he is now a business owner.
The star made it known through his Instagram stating he is set to launch his business soon and that's where people will get to know more about his offering.
Siphiwo shared that his business idea started on Instagram a year ago as a joke, "I recorded a video walking down the stairs moving into my then-new house. We joked about what a typical Mastandi does and how they should conduct themselves, he told the story on Instagram.
He continued to say, "My listeners literally go on the swing and played along. Back then, I was only grateful for another win under my wing, I didn't think beyond it. As with anything new, naysayers and those with limited insight questioned why a man would call himself "uMastandi."
He said people criticised this because Mastandi usually refers to a female breadwinner or landlord.
"Had I paid attention to their views of and obsessed with their criticism, I wouldn't be sharing this post today"
Read post below:
View this post on Instagram