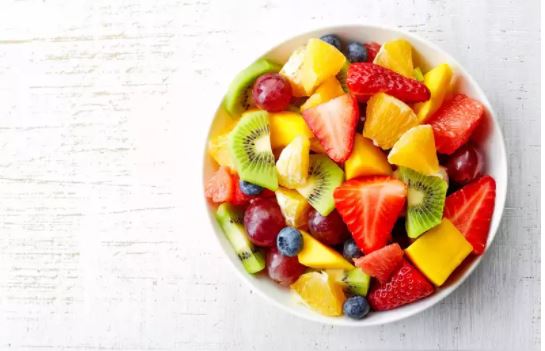 With several beauty trends coming and going, one thing is believed to never go out of fashion – that's taking care of your skin.
And figuring out which ingredients offer the most benefits turns out to be a key element while taking care of your skin.
But as a consumer, it's your responsibility to know the ingredients of the product you're about to use.
Adhering to this, you'll be able to find the best skincare products available in the market that really suit your skin type and offer the desired results you've been looking out for a long time.
But knowing the ingredients and their benefits in detail isn't as easy as it sounds. Especially when you're unfamiliar with their name, you might find it no less than learning a foreign language.
So, to help you with this, we share a list of ingredients that you usually don't often hear about in the beauty industry but are extremely beneficial for your skin.
1. Avocado
Known as one of the healthiest fruits, Avocado contains a good amount of 'healthy fats' that can do wonders for your skin. It is also well-supplied with essential antioxidants and vitamins that can help nourish your skin while giving a natural glow. Some other benefits Avocado offers to your skin include smooth and supple texture, preventing aging and wrinkles, managing acne, and removing dead skin cells.

2. Mountain pepper berry
Being a rich source of Vitamin C and E, Mountain Pepper Berry helps in reducing the signs of aging along with inflammation and redness on the skin. Using skincare products that are rich in this ingredient can further help in strengthening skin cells while balancing the skin tone to provide an overall glow. Some other benefits of Mountain Pepper Berry as a skincare ingredient include reducing dark circles, calming irritated skin, and reviving dull complexion.
3. Kale

Kale as a part of your skincare plays a vital role in improving your skin health. Packed with Vitamin C, E, and K, it majorly contributes in making your skin look younger and healthier. Vitamin C serves as an antioxidant that's beneficial for brightening the skin's appearance and getting rid of dark spots and fine lines.

4. Clay shea butter
Clay Shea Butter is considered an ideal skincare ingredient for softening skin as it contains fatty acids and vitamins like A and E. This ingredient also contains anti-inflammatory and skin healing properties along with helping in conditioning, toning, and soothing your skin.

5. Purple berries
Widely known to be rich in antioxidants, Purple Berries can help you fight premature aging by allowing the skin to fight cell-damaging free radicals. It helps in protecting the skin from getting damaged by factors like pollution, sun rays, UV rays, and so on while promoting skin healing. Other benefits include supporting collagen synthesis, reducing acne-related inflammation, eczema, and psoriasis.

6. Blue tansy
Blue tansy can prove to be a boon for your skin, providing it with a natural glow. Its antioxidant and anti-inflammatory properties help the skin stay protected from irritation by reducing facial heat. It also aids in clearing the congested skin pores, killing off pimple-causing bacteria while reducing redness.
7. Chia seeds
Having high level of antioxidants, Chia seeds prove super beneficial for the skin. One of the key functions of Chia seeds is to amplify the strengthening of skin barrier. The omega-3 fatty acids in it regulate the skin's oil production and minimize the signs of ageing. Moreover, Chia seed oil is excellent for treating skin problems like eczema and dry skin.
8. Ginseng

Known to contribute in boosting the blood circulation, Ginseng firms the appearance of the skin, hence reducing fine lines and wrinkles. Brightening the skin and revitalizing the complexion serve as some other key benefits of having Ginseng in your skincare.
Being widely acknowledged, these ingredients can prove useful in helping you rejuvenate your skin. So, having these ingredients in your skincare products along with a solid skincare regime will definitely bring positive changes to your skin's health.