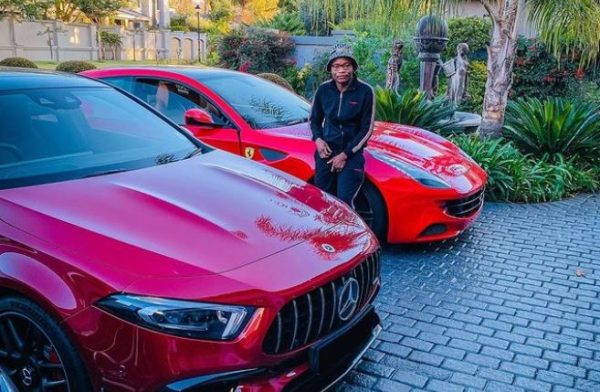 Master KG says he's being exploited by people due to his luxurious car.
The South African music producer is undoubtedly in money, as it's assumed that the money made from his hit single, Jerusalema catapulted him to a wealthy state, he's also gone from performing at the national level to international stages.
The DJ narrated how a person requested for more money after seeing his luxurious cars.
"Is it me or sometimes people will want to charge you according to what you have…my pa spoke to this one ninja on a call n they agreed and he came to my crib to work and after seeing the rari n all dat he asked for more money," he tweeted.
Is it me or sometimes people will want to charge you according to what you have…my pa spoke to this one ninja on a call n they agreed and he came to my crib to work and after seeing the rari n all dat he asked for more money 🤣🤣🤣🤣🤣🤣 ai ai ai

— MASTER KG (@MasterKGsa) October 13, 2021