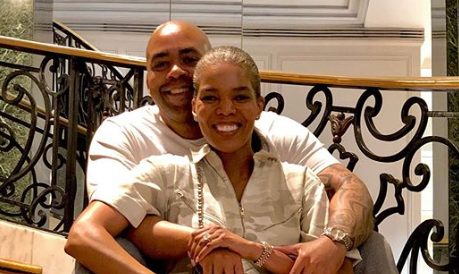 Connie Ferguson took to her social media to express her gratitude as her late husband, Shona bags International nod.
Shona has been nominated for the prestigious Hollywood and African Prestigious Awards (HAPA) 2021.
The actor is nominated for Best Lead Lead Drama series and Kings of Joburg is nominated for Outstanding Drama Series in Africa.
Taking to Instagram, Connie revealed that she is proud of her husband and she is sad that he is not here to witness this great achievement.
"!Let's continue cooking with grease and making magic! Mr. Sho, you were the biggest part of this vision! It saddens me that you are not here physically to see it flourish in this way, but I know you're smiling and celebrating with us!🙏🏾 We love you and are eternally grateful for the love and passion you shared with all of us!"
She also said that she has always told her husband that he is her favorite actor to work with and she is proud of him.
"My dear husband, I always told you that you were my favorite actor to work with, and probably one of the most underrated in this country! Your talent was beyond! How you committed to each character you portrayed always left me in awe!😍 You will never be forgotten! EVER! I have always been proud of you, and you continue to make us proud beyond the grave!🤍🕊 God is good.🙏🏾 Bravo Mr. Sho!👏🏾👏🏾👏🏾 Bravo!"
See post below:
View this post on Instagram
View this post on Instagram