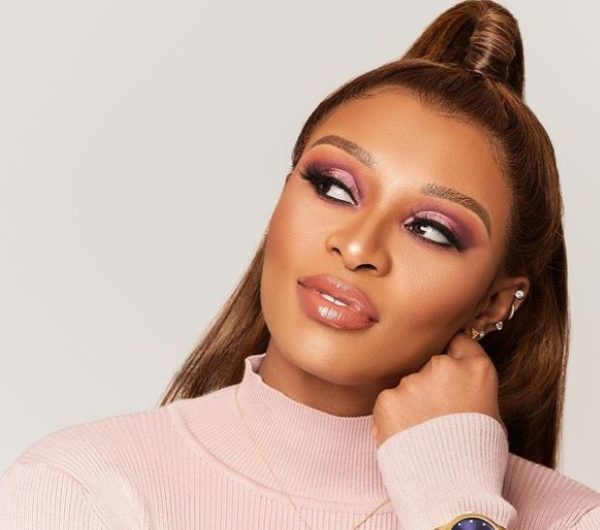 DJ Zinhle has slammed President of Black Twitter South Africa Umalambane following recent tweet about South African female DJs.
This is coming after Lamiez Holyworthy was body shamed by trolls making her trend on Twitter.
The star shared a picture of herself rocking pair of shorts and a catfish account said she is a man trapped in a female body.
Lamiez is no stranger to being body shamed or being called a man, but yesterday she said she is fed up.
She went on to clap back at trolls as she is tired of being subjected to constant body shaming.
"I have women of all shapes n sizes sizes who follow me for this very reason! I have little girls who look up to me because of how comfortable I am in my own skin! Daily I am subjected to the constant body shaming and bullying and told to be the bigger person. Well today Le ny*le ge."
Zinhle caught wind of his comment and she quickly lashed out at the Twitter user.
She tweeted "So sad that you chose to reduce the growth of the female DJ industry to this… I definitely don't agree with you. I'm actually loving how the girls are making it their own and dominating. Surely there's something to celebrate here."
See tweet below:
So sad that you chose to reduce the growth of the female DJ industry to this…

I definitely don't agree with you. I'm actually loving how the girls are making it their own and dominating.

Surely there's something to celebrate here.. https://t.co/3uB25yAZMi

— #Indlovu #ERAbyDJZinhle #ZeeNation (@DJZinhle) October 19, 2021