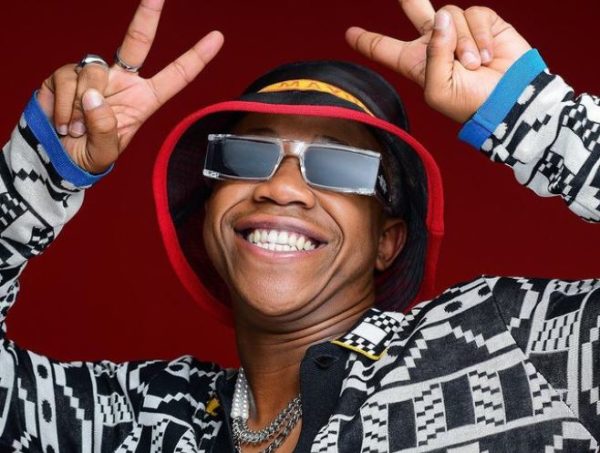 South African fast-rising star, Young Stunna delivered beyond Mzansi's expectation, on his debut album titled, Notumato.
The album was released today, and it's seen topping music charts of streaming platforms, and the name of the project is also in the mouths of people, as the singer's name is spotted on social media trending list.
Stunna effused appreciation to DJ Maphorisa and Kabza De Small for their key support on his music career.
The likes of Lady Du have taken to social media, applauding the project and the Scorpion Kings.
"I am soooo emotional. God is amazing, please tell your story. You are the most humble artist ever. Thank you @kabelomotha_ for what you did for him may God continue to bless you. @djmaphorisa for your contribution in his life. @youngstunna_rsa this is only the beginning my boy. The world is waiting," Lady Du said.
Check out more reactions to the album below:
Young Stunna just dropped an amazing album.

— Nkanyezi (@NkanyeziKubheka) October 20, 2021
Young Stunna is Goated🙌🏾🔥🚀 pic.twitter.com/wF5gbRQWLd

— 🇿🇦 (@ThabangTweezus) October 21, 2021
Young Stunna 🔥🔥🙌🙌 pic.twitter.com/UpDfz5ggU4

— uBhut Lullo (@lullo_malote) October 21, 2021
The softed you nicely I won't lie. What a perfectly aligned moment🙏🏾🇿🇦❤️‍🔥🚀 https://t.co/kgS9dscxrj

— #SpiritOfAnOG 🙏🏾💫 (@nomoozlie) October 21, 2021
Congratulations Mfana, can't wait for us to work ✈️👏🏼👏🏼👏🏼 @YoungStunna_SA pic.twitter.com/gKiSdlaXQa

— #DonaldColours (@DonaldInDenial) October 21, 2021
YOUNG STUNNA DAY!!! 🙌🏾✨✨✨

— FatherOfZenOUTNOW! (@KiDXsa) October 21, 2021