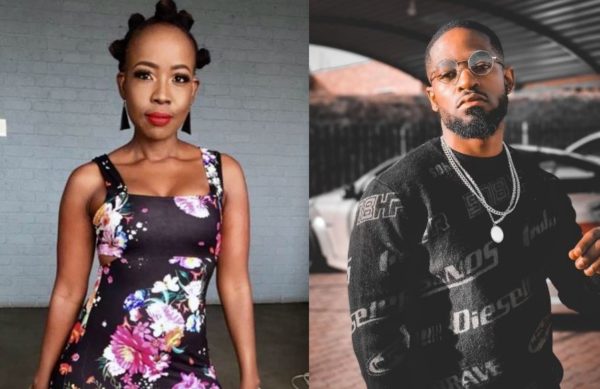 Ntsiki Mazwai and Prince Kaybee have been match-made by social media users after it was observed that they share similar sentiments over issues and they are both known to be outspoken.
Despite their availability online, especially on social media, the two have never made the status of their relationship known, thought some tweeps pushed that they tie the knot.
Reacting to a discussion from Ntsiki's end, the music producer addressed her by calling her a friend.
The poet spoke about how women are being veiled when it comes to political issues.
"Does no one else find it toxic that we have NEVER had a female elected as president???"
In response, the DJ said:
"Ntsiki my friend, there's 65% people in favor of women, if y'all rally behind each other this is instant dominance and seats in parliament…"
Ntsiki my friend, there's 65% people in favor of women, if y'all rally behind each other this is instant dominance and seats in parliament… https://t.co/7P7R8dOWaZ

— K A B I L L I O N (@PrinceKaybee_SA) October 28, 2021