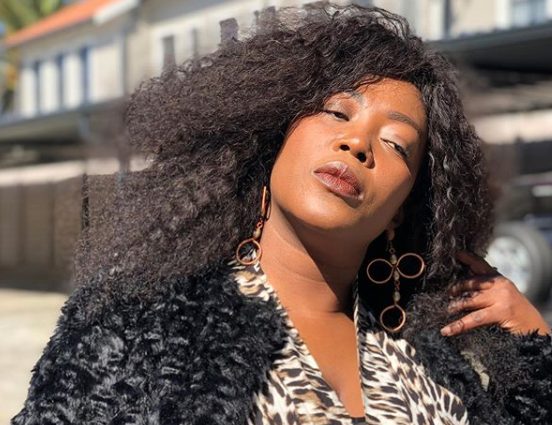 Rami Chuene has taken to her social media to share teaser for upcoming show, 'Giyani: Land Of Blood'.
Recall in September, the star announced that she is officially married but later it was known that she played prank on so many people.
Well, it was reported that Rami is the newest addition to SABC 2's Giyani: Land Of Blood.
Taking to Instagram, she made it official as she appreciates her family and friends for playing along.
She said she is truly humbled and honored to be a part of this project which will air November 1st. 
Rami said: "Well, in my defense I never said….🙈🙊 Thank you to ALL my family and friends for playing along. You were all amazing. Your time, your NDA responses and the vibe you caused went beyond my expectations. My poor parents fielded calls from very upset relatives! Thanks to @makwarelaphathu @bongapercy and Gywd who were the first to 'congratulate' me😂😂😂. This is @giyanisabc2, a love gift from the amazing @tshedzapictures I'm truly humbled and honored to be a part of this project. Catch us on Sabc2 on Mondays-Wednesday at 21:30
A special shout-out to @truelovemagazine @trueloveeditor @kgopolomphela for helping to fuel the fire.
P.S: Should I one day wake up and decide to get married again, I won't tell you. The well wishes I received will last me for 5 lifetimes. Thank you and I appreciate you all. Please come on board the Giyani train❤️❤️❤️🙏🏾🙏🏾🙏🏾🙏🏾"
View this post on Instagram