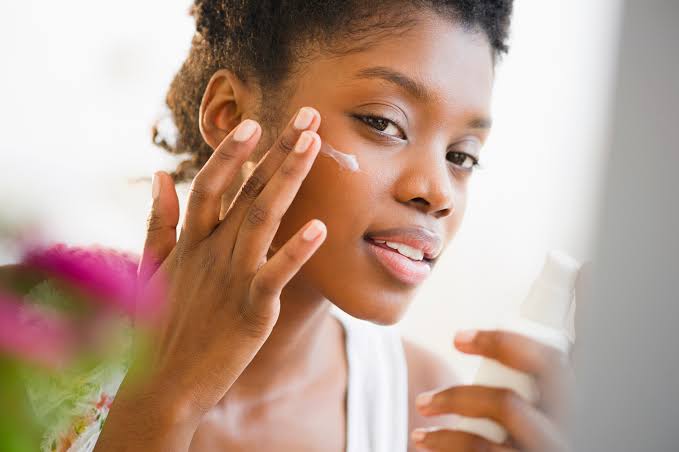 In the midst of the wedding preparation madness, we often forget to take care of the most important thing that matters the most – our skin and that's when these beauty tips will help you.
For all bride-to-be, the most important thing is to achieve a radiant glowing skin at your wedding. For this, we don't think you need to spend hours and hours in salons.
Just keep in mind little-little things and you will be able to pamper your skin perfectly!
Follow these super easy homemade beauty tips in your daily regime to get that flawless skin!
1. Magical aloe vera gel
Aloe Vera can act like your best friend when it comes to daily beauty regime plan. With its magical benefits like anti-inflammatory and rejuvenation properties, aloe vera gel can help you in many ways. Massaging aloe vera gel at night helps your skin to get that glow and clear skin which we as girls always crave for. Also applying aloe vera gel on the head makes hair look silky and shiny. So, do use aloe vera gel at night for cleaning your skin perfectly.
2. Attention future brides-sleep well at night to look bright!
As Brides, we always wanted that perfect look on our wedding day, so don't rely upon make-up for that. A perfect 8-hour sleep is a must if you want your skin to look fresh and want to have that glow on your face. So, don't compromise on your sleep pattern.
3. Use cucumber grinds as a face pack
Instead of going for expensive face-packs and facials, apply salad grinds on your face. It's a little funny but this remedy is the most beneficial one. Applying cucumber grinds on your face helps your skin to breath and also removes dirt from your face.
4. Be hydrated
Drink lots and lots of water before and after your wedding. Water keeps the whole body hydrated and fresh. It does not only help your skin to glow but also helps your digestive system to function properly. Water keeps your lips soft and doesn't allow them to dry out and look pale. So, ladies always keep a bottle handy and keep yourself hydrated.
5. Rose water night-bright skin all the time!
Add this skin care plan to your daily schedule as this is very effective, trust us on this. Dip a sterilized cotton ball in rose water and gently apply that on your face. Rose water clears your skin deeply and if this regime is done daily it can really do wonders for your skin. It doesn't just clears your skin but also tones your skin and stimulates blood circulation. So, add this skincare regime to your daily routine and enjoy that glowing skin.
6. Apply baking soda to get that pre-wedding glow
This is a magical regime that enables you to brighten your skin before the wedding. Add Baking soda with virgin olive oil and half tbsp of honey in considered amount and then mix it well to get a paste. Apply this mixture and leave it for 10 mins and then rinse it with cold water. Do this remedy once a week to get better results.
7. Makeup artist selection
Bride-to-be, always select your makeup artist 1-month before so that you have ample time to match your requirements. For this brides, spend a lot of time to research and find the best one. Our tip, don't sweat. You can use our ready list of Best make-up artists in Delhi NCR and zero on the best one for you. Choose wisely as we want your D-Day to be your perfect day.
8. Banana with egg white- Its a match!
It's a weird combination but its a very effective combination for getting that pre-wedding glow instantly. Banana has been known for its amazing properties to cleanse the skin and when mixed with egg white, it just makes a perfect face-pack for all skin types.
9. No experiment
As the wedding date is arriving, Brides tend to get conscious about their looks as they want to look just perfect. While they are in this thought, many brides tend to experiment a lot with their hair and with their skincare treatments which give a reverse result to the brides. So, please do not experiment with your hair or your skin treatment packs as you never know what can go wrong. Stick to your regular face packs and facials rather than experimenting with new ones.