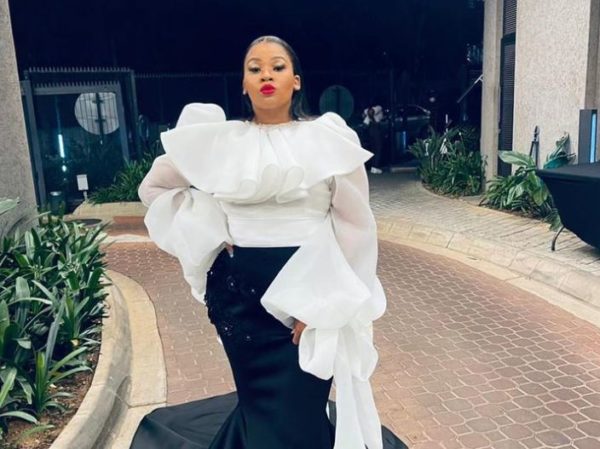 Lady Du is over the moon after going home with Musician of the Year awards and Fag Hag of the Year at Feathers Awards 2021.
The singer rocked an elegant black and white dress to the event, appreciating her fashion designer for helping her look girly.
Upon securing the wins, she took to social media to express gratitude.
"When God approves you no one can stop it Musician of the year, fag hag of the year 2021, to all my kings and queens thank you. I'd also like to thank @thamidish and the @featherssa for believing in me," she said.
Lady Du claims she's now a multi-award winning musician, as she recently bagged a win at Amapiano Awards 2021.
View this post on Instagram