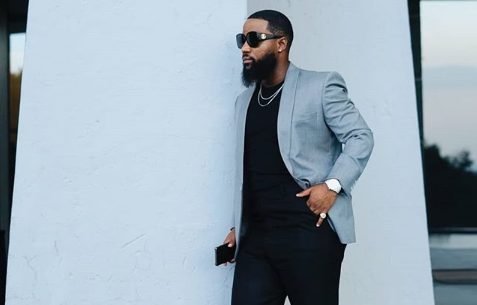 Cassper Nyovest has been called out for his behavior of always quick to block people on his social media. leading to the name 'Don Blockiato'.
The star has been trending since yesterday after Slik Talk slammed the star's new alcohol brand and 'The Braai Show'.
Cassper on the other hand replied the YouTuber with just what he needed to shade him.
He said: "Let me tell you something. When it comes me, Cassper Nyovest Don Billiato!!! Boyz!!! Im far too gone Yall can talk all the sh**t you want, create alliance agree le jutane, you'll never win!!! All my enemies know deep in their hearts they would love to switch lives." . 
The YouTuber went on and emphasized Cassper's lack of emotional maturity leading him to block everyone that criticize his music or his brands.
"I wanna talk about this insecure high school dropout called Cassper Nyovest. This n*gga has the nerve to call me and Mac G his enemies and says we're creating alliances against him," Slik Talk started. "My n*gga, grow up Cassper Nyovest, grow up. I know you didn't finish the full course in high school, so you still missed that part of your life, and you think this is high school." 
He then reiterated that everything that he'd referenced in his previous video was "facts" before later shading the Siyathandana hitmaker for always being quick to block peeps who have anything negative to say about him.
"Stop blocking everybody on Twitter. Anybody that says something that's not 100 percent positive about Cassper Nyovest gets blocked," he emphasised. "People are calling him 'Don Blockiato' because he's blocking everybody. If you share something that's not positive about Cassper Nyovest, you get blocked. My n*gga grow up, bro."
See post below:
Don Blockiato is trending more than that Braai Show😂😂😂
Slik Talk killing it

— Bab'Ncwane (@DaGreatPerfomer) November 17, 2021
Don Blockiato is trending more than that Braai Show😂😂😂
Slik Talk killing it

— Bab'Ncwane (@DaGreatPerfomer) November 17, 2021
I've never seen a hip hop artist more emotional than Don Blockiato

— G A T Y E N I (@Therrour_ZAR) November 17, 2021