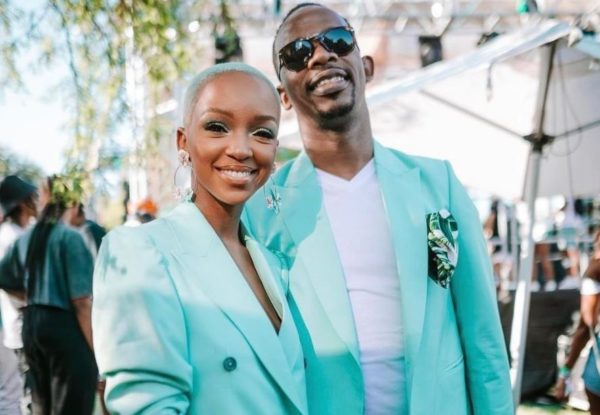 Nandi Madida expresses a high level of elatedness following the historic success of her husband, Zakes Bantwini's hit song, Osama.
The song has been in the mouth of people before its' release, and it's doing wonders even after it got released.
Osama is seen constantly topping music charts, but it's more interesting to know that the song has been number one on SA radio monitor chart for 10 weeks at a go.
Nandi takes to social media to congratulate her husband for making history.
"Osama becoming the first single since RadioMonitor's establishment to retain the number 1 spot for 10 weeks in a row on SA radio charts is massive! Well done on making history with this cross over anthem @ZakesBantwiniSA and @KasangoMusic!" she tweeted.
Osama becoming the first single since RadioMonitor's establishment to retain the number 1 spot for 10 weeks in a row on SA radio charts is massive! Well done on making history with this cross over anthem @ZakesBantwiniSA and @KasangoMusic ! Beautiful evening 🎉🍾🚀📸blaqsmith pic.twitter.com/ccp2PTi22A

— Nandi Madida (@Nandi_Madida) November 20, 2021