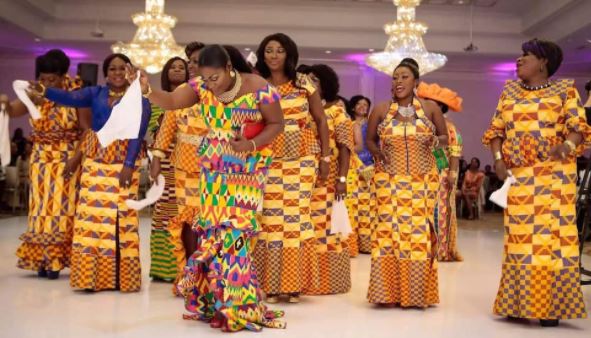 Africa has unique and distinct cultures which can also be seen in their traditional wedding outfit. Every African traditional wedding dress has unique characteristics that set the occasion apart and make it stand out.

Among the most beautiful things Africa is known for is her dress sense especially when we talk of colorful and beautiful African wedding dresses.

In this article, we'll be listing the top 10 beautiful African traditional wedding dresses in 2021.
1. Ghana traditional Kente outfit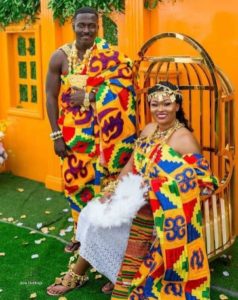 A wedding isn't complete unless the bride wears a kente-inspired bridal gown.  The Kente is a textile from Ghana, made of handmade cloth, silk and cotton strips. The Kente print, a mass-produced version of Kente fabric patterns, is widespread throughout the West due to the popularity of Kente cloth patterns.
2. Botswana Tswana Traditional outfit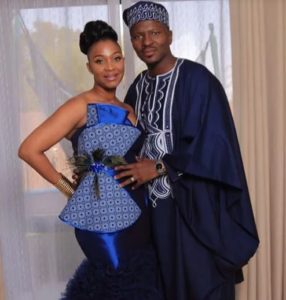 In Botswana, the bride wears Shweshwe designs in traditional Tswana weddings.
3. Nigeria Traditional Yoruba attire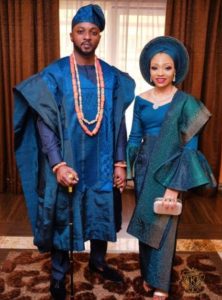 Aso-Oke fabric is used to make the Yoruba wedding attire in Nigeria. It's available in varieities of colours for you to pick from. You can also select the lace embroidery. The bride can also change the color and pattern to match the theme of the event.
4. Ndebele Traditional from South Africa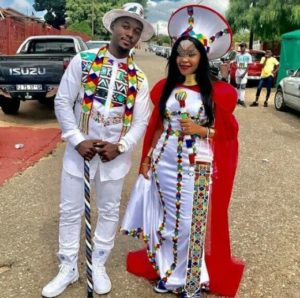 Modern brides have created exquisite variations of the traditional Ndebele fabric print. You can also choose complementary or neutral colors to complement the design. The end result is always beautiful and colorful.
5. Swazi traditional wedding Attire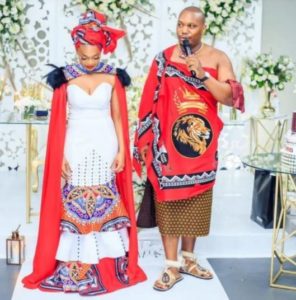 Traditional Swazi wedding gowns are very popular among brides on their wedding day. Plain matching colors, cotton, satin, and tule can be used to combine the prints. With a combination of modern and Swazi culture, the clothing will be stunning.
6. Kenya Traditional Outfit Mijikenda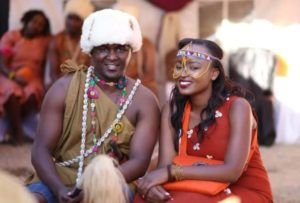 The Mijikenda people have maintained their beautiful culture. Brides today wear dresses fashioned from a variety of leso fabrics in a variety of colors.
7. Zimbabwean Traditional Wedding Shona outfit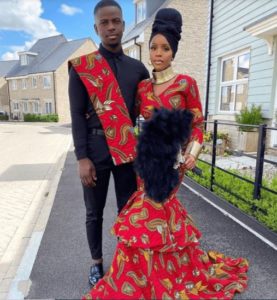 Zimbabwean culture is firmly ingrained in the population. Every noteworthy event incorporates tradition. The bride's dress is constructed of Shona Ankara fabric in traditional weddings.
8. Cameroon Traditional Wedding Dress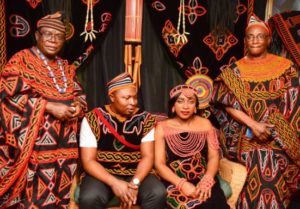 In Cameroon, the toghu or atoghu is the most popular traditional garment. The cloth is exquisitely stitched in vibrant colors. Brides from Cameroon have embraced their culture, and it is stunning.
9. Traditional Zambian wedding attire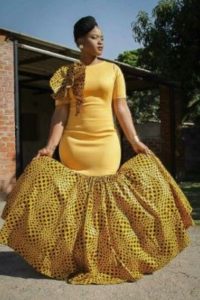 Zambians have a long history of traditions. In Zambian weddings, the chitenge costume is a must-have fashion accessory. Brides can use chitenge with other fabrics to create a stunning modern style.
10. Senegalese Traditional Wedding Outfit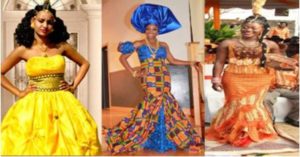 Boubou is the Senegalese people's traditional dress. The clothing has distinctive embroidery and is composed of wax fabric, cotton, or Bazin. Brides can include modern style twists into their weddings to suit their preferences..