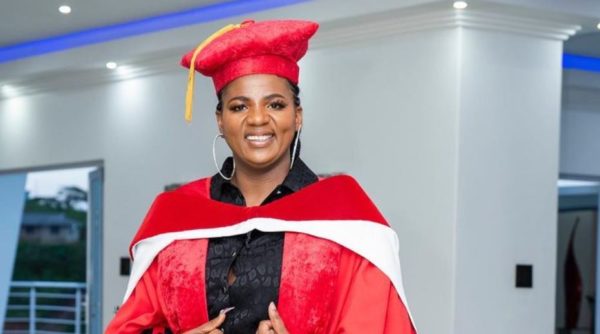 Shauwn Mkhize took to Instagram on Saturday 27 November to announce that she was awarded an honorary doctorate and she should be addressed as "Dr President Shauwn Mkhize".
She and her sister both strutted their stuff in their bold red gowns on Instagram.
MaMkhize's family and friends hosted a celebratory dinner for her. "I'm so grateful for the immense love they showered me last night was so heartwarming."
Well, it looks like things has turn around as it has been reported that the college that awarded her the doctorate is not registered. with the Department of Higher Education.
The Royal AM president's honorary doctorate was conferred by a Christian institution, the Good Shepherd College of Religion, Culture and Training.
The institution does not even have a website or education domain and no authority to issue a PhD doctorate in philosophy.
"Kindly note that the Good Shepherd College of Religion and Training is not registered with the Department as a private higher education institution. We are currently investigating," said the Department of Higher Education and Training spokesperson Ishmael Mnisi.
He did not offer more information about the investigation and if whether there would be any action taken against the institution.
View this post on Instagram