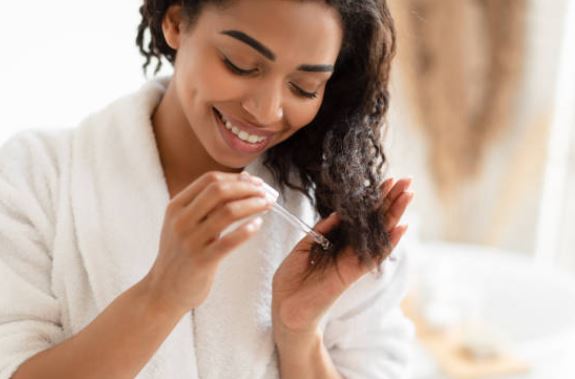 Hibiscus oil which is nicely dark and bright having an attractive red color can do wonders when it comes to the health of your hair. But how is hibiscus oil good for your hair?
As having long silky, smooth and shiny hair is a dream for everyone but it is least achieved due to today's over pollution and lifestyle.
There are many reasons for having a damaged hair accompanied by greying of hair, hair fall and so on.
However, we have a potential remedy to get rid of these problems and the natural solution to cure all the above-mentioned hair problems is hibiscus oil.
So let us check how is hibiscus oil good for your hair? in detail.
1. Boosts up hair growth
Hibiscus oil for hair stimulates hair growth, and revitalizes the scalp by promoting blood circulation in the head.
In order to prepare a homemade recipe to keep your hair healthy
Alternatively, you can also use an herbal shampoo enriched with hibiscus oil.
2. Checks itchiness of the scalp
Oil of hibiscus effectively revives the scalp and also prevents it from turning dry that can cause itchiness in the area.
3. Maintains the natural sheen Of Hair
Regular application of this recipe will help maintain the natural sheen of your hair.
4. Thwarts Premature Greying And Ageing
This hibiscus recipe thwarts premature ageing and greying of hair. Also, use this formulation of hibiscus for hair regrowth.
5. Excellent For Treating Dandruff
Hibiscus leaves mixed with fenugreek seeds (soaked overnight) and buttermilk and applied on the scalp is perfect for tackling dandruff issues.
Alternatively, you can use a paste of mehendi leaves and hibiscus (washed down with lemon juice) for achieving the same results.
6. Makes Hair Thicker And Stronger
Regular use of a paste prepared by mixing grinded hibiscus leaves with curd makes your hair thicker and stronger.
7. Nourishes The Hair By Conditioning It
Hibiscus leaves and/or flowers extract go a long way in nourishing both the hairs and scalp as well as fortifying the hair follicles. You can make conditioner for your hair out of hibiscus flowers right in the comfort of your home.
8. Keeps Hair Soft And Prevents Frizzing
9. Combats Hair Fall And Split-ends
This particular hair mask combats hair fall and split-ends as well as keeps your hair jet black.