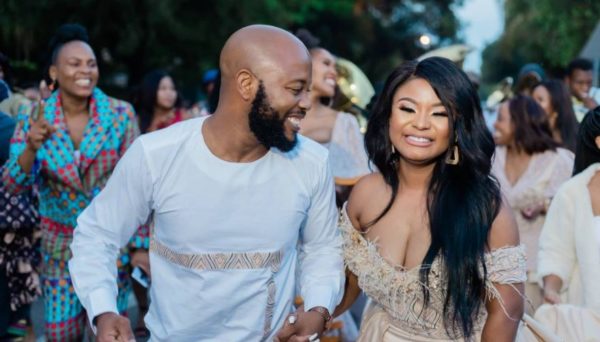 Amo Chidi has taken to her social media to announce that she is officially off the market.
The star said he is married to Lebo as she penned down sweet message to her husband.
In her Instagram post, Amo shared snaps from her special day letting her husband known she's grateful for their love.
She made it known that the celeb had her ceremony on 27 November this year and managed to keep it under wraps until yesterday.
The ceremony was rather intimate, with only family and her closest friends in attendance.
She said: "We sang, we prayed, we laughed, we cried, we loved!!!! I can't thank God enough for showing up in all His glory on our special day! It still brings me to tears to think how loved I am and how God chose you my husband for me!!"
See post below:
View this post on Instagram
View this post on Instagram