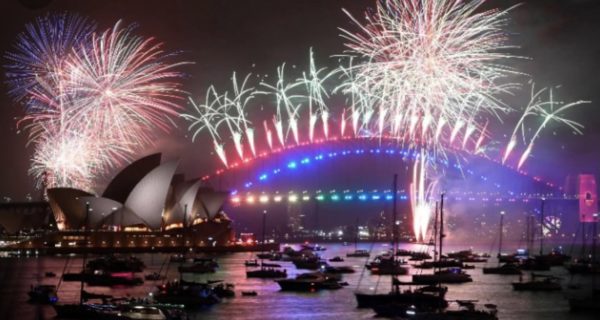 The joy of celebrating the new year is a feeling no one would certainly want to joke with.
It is however interesting to know that people in some parts of the world always be the first to enjoy this euphoric moment.
Check out below the first four countries to enter 2022:
1. Kiribati
This country is an independent island nation in the central Pacific Ocean. A location in Kiribati known as Kiritimatior Christmas Island makes this region the first to enter 2022. Kiritimati is ahead of the Coordinated Universal Time or the Greenwich Meridian Time by 14 hours. This means that by 10am GMT on 31st December 2021, Kiritimati will be the first to welcome the new year.
2. New Zealand
The part of New Zealand known as Chatham Islands will be the second place to enter 2022. Because Chatham Islands is ahead of the universal time by 13 hours 45 minutes, this region will celebrate the new year at 10:15am GMT on 31st December.
3. Tonga
A country known as the Kingdom of Tonga will be the third country to enter 2022 together with other countries such as Samoa, parts of New Zealand and Phoenix Islands in Kiribati. Being ahead of the UTC by 13 hours, citizens of Tonga and the other countries mentioned earlier will celebrate the new year by 11am on December 31st.
4. Fiji
Because the Fiji government announced in this year that the country would not observe daylight saving time in 2021-2022, the nation now uses its standard time which is 12 hours ahead of the GMT. The interpretation of this is that by 12 noon GMT on December 31st, citizens of Fiji will be celebrating a new year.
With this, Fiji will be placed 4th alongside Chukotka in Russia, Wake Island in USA, Tuvalu, parts of Australia and Tarawa in Kiribati in the list of countries to enter 2022.