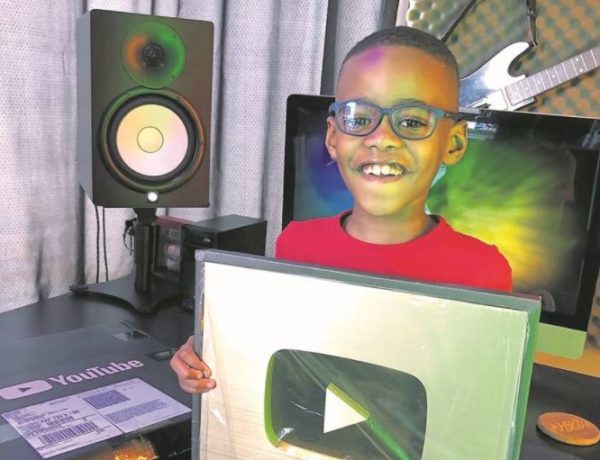 DJ Arch Jnr is elated alongside his parents for hitting an impressive milestone with his YouTube channel.
The nine-year-old recently hit one million subscribers on YouTube.
Taking you down memory lane a bit, the young boy won South Africa's Got Talent in 2015 and was named the world's youngest DJ in 2017, in the Guinness Book of Records.
AJ is happy and proud of himself and all other accomplishments bagged.
Glean Hlongwane, who is the DJ's father said his son is a winner and everyone in the family is proud of the young star.
The father disclosed that the AJ will drop some music after completing his training on beat-making.
"He's still into a lot of things, and learning different things. We also don't want to pressure him. We're listening to him and letting him do what he wants to do," Glean said while speaking with Daily Sun.