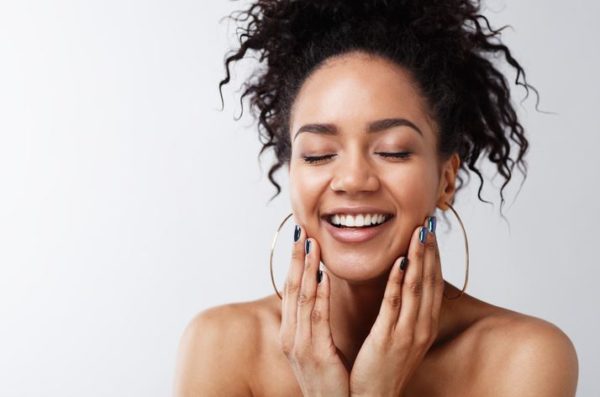 Two years of working from home has created a new trend of following a skincare regime for most of us.
It has also sparked interest with enthusiastic skincare-shoppers to try and understand ingredients in their favourite products with difficult names.
The matter of fact is that we value our skin and want it to be in its best shape, not just today but years later as well.
Whether we follow a 12-step skincare routine or skin-minimalism, at some point in time we do resort to the traditional ways to take care of our skin.
This also brings us to our ancient homemade skincare remedies that have been tried and tested over the years, passed on from generation to generation.
So, here's a list of 5 homemade natural cleansers easily available in your kitchen cabinet to help clean your face and make it glow naturally.
1. Milk
Milk acts as a perfect facial cleanser as it has lactic acid that helps remove dead skin cells and unclog pores. How to use it?
1. Dip a cotton ball soaked in milk and apply it evenly on your face in a circulatory motion
2. Rinse with lukewarm water
3. Repeat this daily for a clean, supple and nourished skin
2. Tomatoes
Tomatoes contain several skin-benefiting vitamins and nutrients that can give you the skin of your dreams.How to use it?
1. Cut a cold tomato in half and gently rub it all over the face
2. Let it rest for 5-10 minutes
3. Wash off to get smooth, soft and matte-looking skin
3. Honey
Honey is full of antioxidants; it not only soothes your skin but also helps to get rid of acne. It brightens the skin without stripping off its natural oils. How to use it?
1. Take half a teaspoon of raw honey and gently massage it over a damp skin
2. Wash it off with lukewarm water
3. Pat dry for soft, dewy and fresh-looking skin
4. Potatoes
Potatoes are known as the king of vegetables, and besides their culinary benefits, they work amazingly well for your skin. They are a rich source of iron and vitamin C and help treat blemishes, sunburn, dark spots, fine lines, and dull skin. How to use it?
1. Extract the juice from one medium-sized potato in a bowl
2. Apply and massage it to your face and neck in a circular motion
3. Leave it on for 10-15 minutes (until it dries), and wash it off
5. Apple Cider Vinegar
Apple Cider Vinegar has so many benefits, not just for your health, but also for your skin. It is a skin superhero that helps brighten your face and clear out acne. Before using on your face try a patch test to ensure that it doesn't irritate your skin. How to use it?
1. Dilute ACV in a ratio of 1:2 with water
2. Apply a few drops of it on your face and gently massage to remove signs of dirt, debris, sweat and oil
3. Rinse it off with cold water
Reach over to your kitchen cabinet and grab one of the ingredients from the above list and start today with cleansing as the first step of your skincare regime and knock away all your doubts and skincare concerns out of the window.