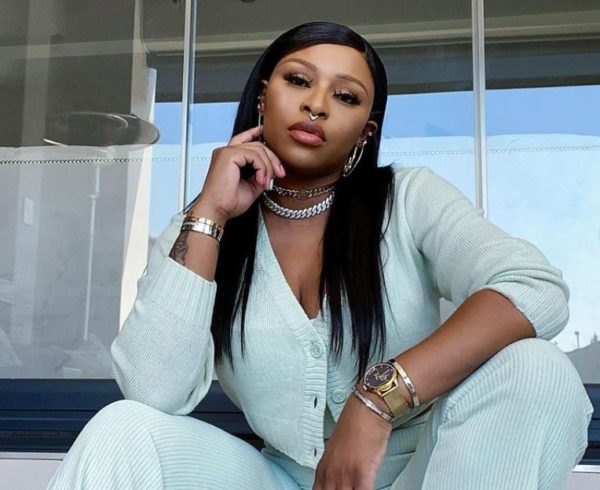 DJ Zinhle turns 38-year-old today, 30th of December, 2021, and she was on top of her game this year.
The music producer has one of the biggest cult following among other South African celebrities, and they are highly committed to the growth of their fave, which contributed to some of her major successes in the business world and the entertainment industry.
Lovers of Mama Kairo have taken to social media, especially Twitter, to celebrate the star's birthday, and it's catapulted her to the top of the Twitter trend list.
View this post on Instagram
Zinhle is undoubtedly hard-working and she endeavours to leave a fresh mark annually. Below, we are going to look at the DJ's achievement in the year 2021.
MURDAH BONGZ
Zinhle kicked off the year by making headlines of different news sites, because of her relationship with Black Motion's member, Murdah Bongz. The two were rumored to be in a relationship, but months down the line, they publicly validated the news and many were happy with the DJ's love life; seeing that it was over with her former boyfriend and baby-daddy, AKA.
REALITY TV SHOW
The music producer who is known to be quite secretive decides to open up about her life in a reality show titled, The Unexpected. The show is well rated and entetaining.
BUSINESS EXPANSION
The businesses of Zinhle grew this year; from launching a store at the Mall of Africa to opening new store in other malls, and producing new collections of jewelries and hair.
THE BIRTH OF ASANTE
The DJ got jaws drop with the news of her pregnancy for Murdah, which she birthed for months ago and named her, Asante.
SIYABONGA
As promised, DJ Zinhle who is the best female DJ in Africa according to Djane list, delivered a hit song titled Siyabonga and she worked with great minds in creating the song. Kabza De Small, Black Motion and Nokwazi were the featured artists.