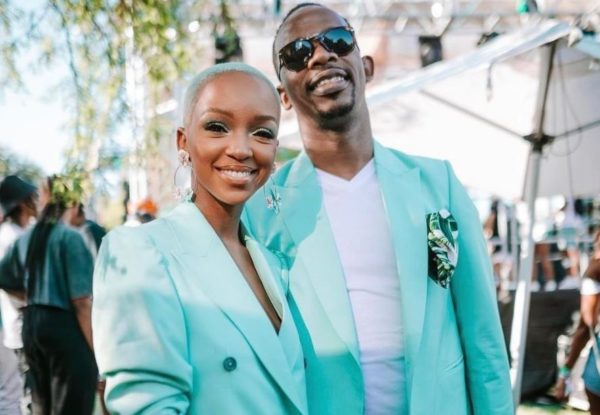 Nandi Madida opens up about different issue on social media as we will be crossing over to a new year in less than 48 hours.
The singer is highly motivated and inspired by her husband, who dropped a hit song, Osama, few months to the end of the year.
"My husband @ZakesBantwiniSA showed me this year that no matter who will want you to fail and try do whatever it takes to see you fail. If God has your back NO evil can win," she tweeted.
Nandi sees her husband's win as hers' and she's always made it a habit to celebrate him.
Meanwhile, she informed fans last week, that she's already in the studio, working on songs for 2022, though, she will be dropping a love song first.
My husband @ZakesBantwiniSA showed me this year that no matter who will want you to fail and try do whatever it takes to see you fail. If God has your back NO evil can win. 🙏🏽❤️🚀

— Nandi Madida (@Nandi_Madida) December 30, 2021
Also inspiring to watch is how SA music is rising around the globe 🌍🇿🇦

— Nandi Madida (@Nandi_Madida) December 30, 2021