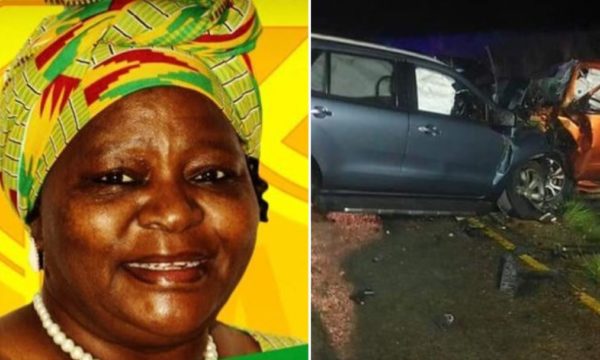 Emalahleni municipality mayor Linah Malatjie and her husband, Esau died in a car crash.
The African National Congress (ANC) in Nkangala, Mpumalanga confirmed the news.
The couple drove between KwaMhlanga and Emalahleni when their car collided with the Ford Ranger bakkie on Sunday evening, 2nd of January, 2022.
"The mayor was in a private vehicle that collided with a Ford Ranger Bakkie. The Ford Ranger was allegedly driving at high speed and the driver lost control of the vehicle and hit them. It was a head-on collision, the driver of the Ford Ranger died on impact," said Sello Matshoga, ANC regional spokesperson.
ANC political party pay condolences to the family and applauded Linah's contribution.
"The ANC will remember her as a committed activist who served in our structures in various capacities. She belonged to a generation of the post-apartheid activists who gave impetus to our struggle beyond the unbanning. A vociferous opponent of gender inequality and discrimination, throughout her activism Cde Linah was in the forefront of the struggle towards the advancement of women emancipation and empowerment," she added.