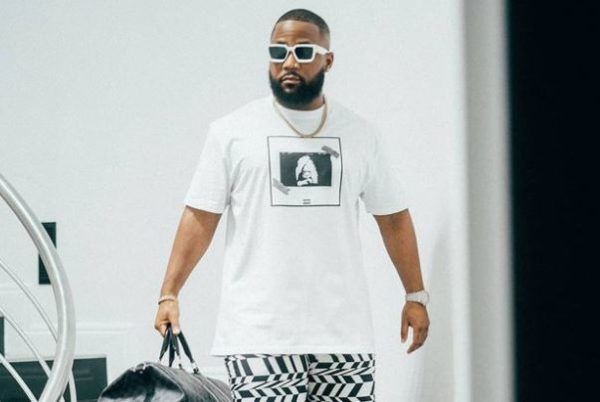 Cassper Nyovest has taken to his Twitter to reveal why Nota lacks guts to face him in the ring.
The star recently knocked out Slik Talk who spoke negative things about him and he is ready to do the same thing with Nota as that is the only way to shut him up.
Nota is the newest on Nyovest's case.
The music mogul has taken a swipe on Cass after it was alleged that the rapper is being involved in a love triangle involving his baby mama and Andile Mpisane.
Nota took to Twitter and mentioned that Cassper is not ready to be a man and he willing to raise his child in a broken family.
"You losers are determined to raise your kids in broken homes… You just don't want to have functional families. I knew the boy wasn't ready to be a man when he turned his house into a dig instead of a place to raise a kid. Maybe deep down he wasn't sure it's his. Time to grow up!" Tweeted NOTA.
Cassper's followers on the timeline were quick to suggest that the rapper must settle this once and for all in a boxing match.
"How about a boxing match of @casspernyovest & @lavidaNOTA after this one with naqmusic i still don't believe @lavidaNOTA knocked tf out boity."
The rapper responded to why Nota will not agree to face him in a boxing, and he even placed an offer of R100K for NOTA to step into the ring with him.
Unlike Slik Talk. Nota doesn't have the guts to step in the ring. He would never ever. He prefers tweeting. I would knock him out. Infact lemme put it like this. NOTA , ILL GIVE YOU 100 k to step in the ring with me. Then you'll have 300k in your savings. Anytime, I am game! Tweeted Cassper.
Cassper is always ready to face anyone in the boxing ring, but NOTA has another idea on how him and Cassper can settle their beef.
Responding to one Twitter user who urged NOTA to get into a fight with Cassper, Baloyi suggested that him and Cassper must face each other in a rap battle. "Nota take the fight! These are the fights we want! Routed in Beef" "Nope. Rap battle!" NOTA responded.
You losers are determined to raise your kids in broken homes… You just don't want to have functional families. I knew the boy wasn't ready to be a man when he turned his house into a dig instead of a place to raise a kid. Maybe deep down he wasn't sure it's his. Time to grow up!

— The Authority (@lavidaNOTA) January 11, 2022
Unlike Slik Talk. Nota doesn't have the guts to step in the ring. He would never ever. He prefers tweeting. I would knock him out. Infact lemme put it like this. NOTA , ILL GIVE YOU 100 k to step in the ring with me. Then you'll have 300k in your savings. Anytime, I am game! https://t.co/QN8PUTCIbB

— Don Billiato (@casspernyovest) January 12, 2022
Nope. Rap battle!

— The Authority (@lavidaNOTA) January 13, 2022