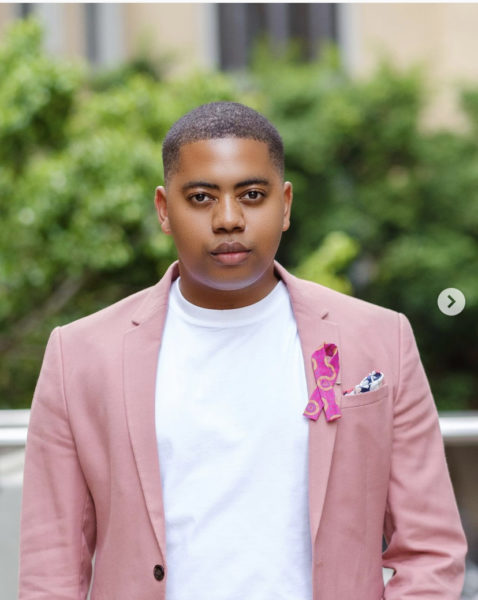 Lindah Majola recently took to social media to open up to his fans about his love life.
The star who is one of Mzansi's favorite rising young stars revealed that even dating apps have failed him when it comes to finding his future mate.
In his lengthy write up, Lindah said he was about hooking up with a stranger because he was hungry for emotional intimacy.
"The other day I nearly found myself hooking up with a stranger I met on Grindr just because I was hungry for "emotional intimacy" *no I was not horny, yes I was in my right senses and yes I'm probably over sharing but please don't drag me I'm human after all
"I've honestly tried it all, not that I've thrown in the towel, but damn these dating apps lead to false hopes. I wonder if any of the people there are looking for sincere and genuine connections or are they all there for quick emotionless sex. But… If I'm on there looking for love, surely there must be someone else doing the same? Yes? No? Maybe? *deep sigh signalling emotional exhaustion," he wrote.Lindah went on to ask his followers to assist him in finding love if they have an secure ritual they use. a
"I used to believe that this was a Queer people problem only but I've realised that the pandemic is hitting us all. To the people who've found love, what talent agency did y'all use? Or is there some sort of ritual I should participate in? I'm honestly asking for myself and everyone else whose going through this never ending tribulation
"Hi everyone I'm Lindah, I've never been in a serious relationship." — I can already imagine the people in my support group waving red flags because I'm too grown up for that mess. Someone once said I should drop my standards. I don't even believe I have those, I just need you to be a sincere & honest human who got their shit together.
See post below:
View this post on Instagram