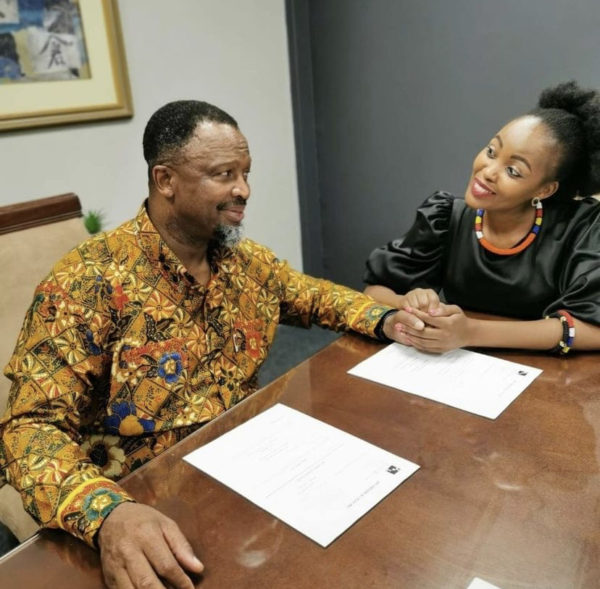 The Queen actor Sello Maake KaNcube is definitely not taking this slowly as he will be tieing the knot with his wife, Pearl Mpho Mbewe soon.
The star has proved that age is nothing but a number after he revealed recently that he found love in the hands of his brand manager Pearl Solo Mbewe, who is 29-years younger than he is.
Sello also took to his social media platforms and posted 2 passports with a caption that reads: "Goodbye South Africa! Small short left… ❤️🎉♥️ @pearlmphombewe 🎊🎉🎊🎉 we seal deals together but this time we sealed ourselves to one another! May God bless this union! This love feels so right and we doing this against all ODDS!
Taking to Instagram, the actor shared a picture of them walking together from the Newzroom studios, while holding hands and said it seems as though they are going to do great with their traditional wedding step.
"On our wedding day celebration 💒…. Seems like we are going to do very well with the traditional step magic moos! We are already synchronised and we have not even gone through the step practicing phase as yet.. ❤️❤️ 🤣❤️❤️"
See post below:
View this post on Instagram