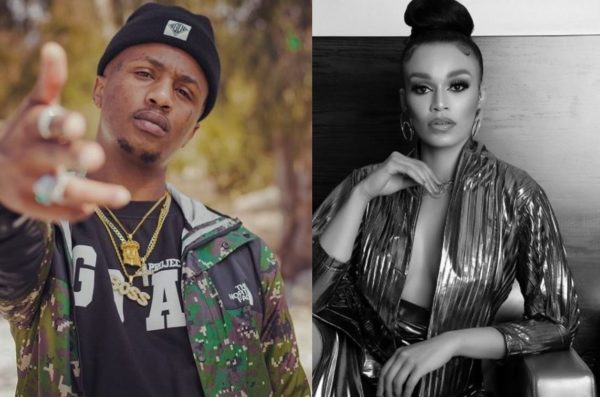 Pearl Thusi narrates a private encounter with Emtee.
The actress opened up about the story after a tweep called her out for honouring Mr Smeg's date invitation without regarding Emtee who made a song for her.
"Once upon a time someone even realise a song called "Pearl Thusi" but didn't even get a date , noma I hand shake yakhona oww poor @emteerecords," the Twitter use said.
In response, the veteran actress said the father of two once invited her on a chartered plane and she was there with him; he ensured she got home safely.
"Emtee once invited me on a chartered plane from a gig and made sure I got home safely. He's a gentleman," Pearl revealed.
Fans were astounded by the story, as it obviously didn't just happen, yet the two went silent about the event.
A few were curious about what must have ensued between them in the plane.
Emtee once invited me on a chartered plane from a gig and made sure I got home safely. He's a gentleman. https://t.co/jEr7gHH03h

— Pearl Thusi (@PearlThusi) January 26, 2022