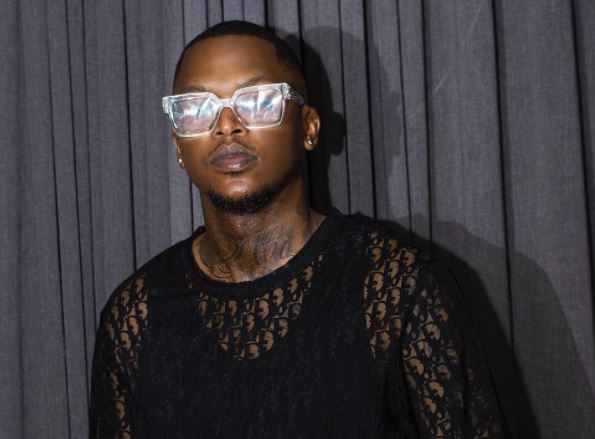 Oscar Mbo is currently trending on Twitter after he's been accused of being a scammer.
The star was accused of being a "no-show" at gig after being paid to play at the gig.
A DJ by the handle of @DeejayArchieSA took to his Twitter to accuse the star of ducking with his booking fee after he booked him in December through his manager Yolisa.
It was stated that Oscar was supposed to play at his gig on 28 December 2021 but he did not.
He had to open up due to his frustration about not showing up for the gig.
However, the amount was not stated but he has been trying to reach him to no avail.
Oscar has apparently blocked his calls and his manager is also not picking up her phone.
"OK I booked Oscar Mbo last year December through his manager Yolisa, I paid them the full amount according to our agreement. Ok Oscar didn't pitch ka di 28 December. I am still waiting for a refund even now. He blocked my calls and his manager is not taking my calls. I need a refund," he tweeted.
Reacting to this, Oscar's manager had sent him a message on the 28th letting him know that they had experienced a lot of inconveniencies and would not be able to make it.
She apologized for not delivering what they promised and offered him a two-hour set on another day but has since not honoured their promise.

See reactions from fans:
Oscar Mbo is apparently a well known scammer before rebranding into being a musician. How do these agreements work? Yal pay someone in full when they haven't delivered the work yet? How genius. Not even 20% or 50% deposit first?

— 🇿🇦LadyMayVee (@LadyMay_K) January 27, 2022
Wouldn't be surprised if someone did something to Oscar Mbo, you know, like beat him up, mess up his car, rob him off his phone, shoot him, etc., over him scamming people. Not everyone will let such things slide. Money doesn't grow on trees…

— Cheapskate of note (@FunkySowetan) January 27, 2022
Oscar Mbo is an actual performing artist in South Africa that scammed a club promoter and was bullied by Twitter to refund it??? What is this place?? pic.twitter.com/F69sRE7FFs

— LoZano Ball (@ZC_Mthembu) January 27, 2022