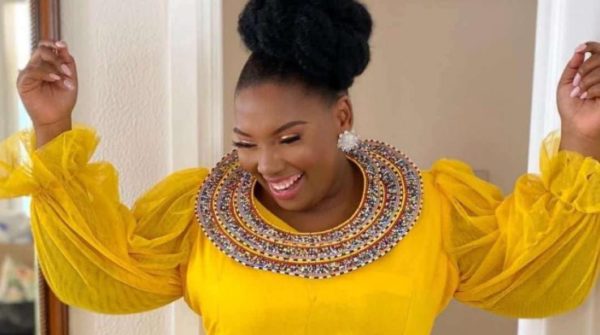 Congratulations are in order as businesswoman Laconco announced she has scored a new deal with Edgars.
The star expresses her excitement as she announced her T-shirts line will be available at the store starting from next month.
She tweeted, "God has done it again, this project is a reminder to remain resting in Christ because if he is for me, who can be against my destiny."
Laconco launched her T-shirt line last year.
She shared that her new business venture was inspired by the love she has received from her fans.
She added, "I've learnt that my presence either on social media or on screens has created a community that's made up of amatemu, being authentic and embracing self. I want to thank all of you for your kind words and the love you have expressed to me in all forms… Ladies and gentlemen, I present to you my new T-shirt line". 
See post below: