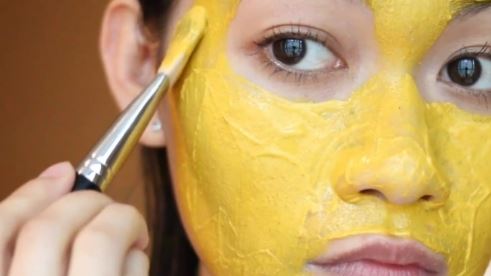 For centuries, turmeric has been used in ayurvedic medicine for various ailments, but it has also been used for beauty remedies, including the removal of body hair.
The benefits are turmeric are astounding! Turmeric can be used for unwanted facial hair, as well as hair on other parts of the body, such as the underarms, arms and legs.
There are different methods for turmeric use, which is dependent upon whether the hair you're trying to remove is dense or thin.
The way turmeric works is by slowing down hair growth. So over time, with continued use, you will notice that your hair won't grow back as quickly and will eventually stop growing altogether.
This is how it has gained recognition as being an all-natural permanent hair removal solution.
How to use turmeric and sea salt for facial hair removal
You'll need 5 tbsp of sea salt and 6 tbsp of ground turmeric. Taking 5 tbsp of milk (nut or animal) or rose water, add it to the powder mix until it creates a paste. Before applying the mixture, wash your face with a natural soap, like black soap or coconut soap. Then pat dry using a towel.
Apply the mix to the area where you want hair removed. Then allow it to sit for 15-20 minutes before rinsing it off with cool water. Use witch hazel or apple cider vinegar to help remove the yellow staining the turmeric will cause.
Now, repeat this process daily for at least a week. You can store the remaining mixture in the refrigerator.