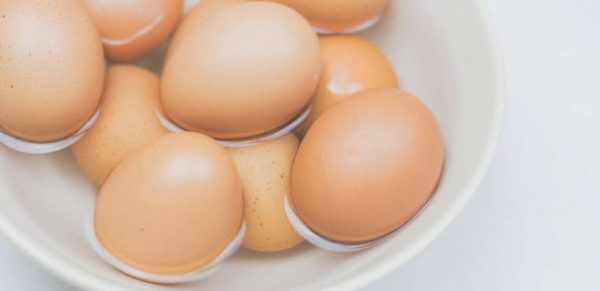 Fast track to kitchen success with our best-ever hacks for food storage, quick meals, baking, barbecuing and more.
These tried and tested tips will have you cooking like a pro in no time.
1. Use plastic wrap to make perfect poached eggs
If your attempts at poached eggs always end in a disaster, follow this top tip. Lay a piece of plastic wrap in a bowl, lightly oil the inside and crack in an egg. Gather up the sides of the plastic wrap and tie it tightly on top. Add to boiling water for two to four minutes, depending on the size of the egg and how soft you want it.
2. Save time with an omelet in a mug
Cooking an omelet in the microwave is quick and simple. Whisk two eggs, seasoning and some grated cheese or chopped ham, pour into a greased mug and microwave on high for one minute. Stir, then cook again on high for another minute.
3. Microwave scrambled eggs for less washing up
Omelets aren't the only microwave marvel you can make for breakfast. To make scrambled eggs, add a dash of milk and seasoning to beaten eggs before a minute and a half in the microwave on high, stirring midway through. The perfect hack to avoid washing up pots and pans.
4. Make brownies richer with espresso
Adding a cup of coffee to dishes that involve chocolate makes the chocolate flavor even more rich and intense. This works particularly well with chocolate brownies or a dark and squidgy chocolate torte.
5. Save overripe bananas for banana bread
If you end up with black or brown bananas, fear not. Overripe bananas are best for use in baking as they're sweeter and easier to mash into batter. Banana bread is a favorite for using the fruit.
6. Swap fat for mashed banana in muffins
To reduce the saturated fat in your favorite muffin recipe, you can use three ripe, very well-mashed bananas, instead of around 8tbsp (half a cup) of butter.
7. Bake with room temperature ingredients
Before you begin baking it's important to have all your ingredients at room temperature. Weigh out the portion of butter you need then cut into small pieces and leave it for 15 minutes or so. It needs to be soft enough that when you're creaming it with the sugar, it combines well and gives an airy finish.
8. Coat extra baking ingredients with flour
When making fruit scones or chocolate and nut cookies, coat the fruit, chopped chocolate and nuts in flour before adding to the dough to ensure they distribute evenly. This is a top tip from celebrity chef Ina Garten.
9. Chill cinnamon roll dough for tighter rolls
When it comes to making picture-perfect cinnamon rolls, if you can wait for the dough to chill, you will be rewarded. Chilling makes the dough firmer and easier to roll into tight coils.
10. Achieve gooey cookies by taking them out early
If soft and gooey chocolate cookies make you melt, you need to start removing them from the oven a couple of minutes early. Don't worry if they don't look ready yet, they will continue to cook and harden up once they've come out.