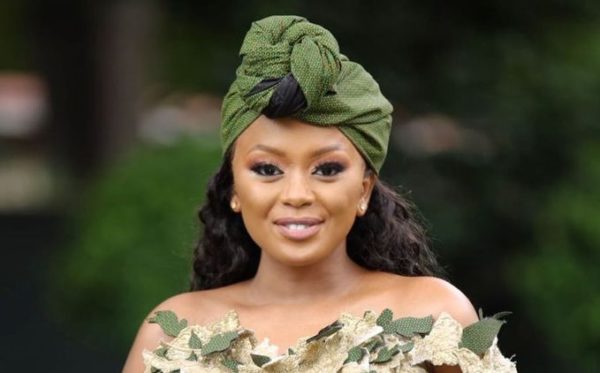 Lerato Kganyago celebrates the 2nd year anniversary of her traditional wedding.
The DJ is known to be private about her love life and husband, Thami Ndlela, but she took to her Instagram stories to celebrate the special day.
Lerato also hinted at celebrating their white wedding soon.
"2 years today with my other half, now that we are understanding what marriage is I can't wait for us to celebrate with our white wedding. Never ever thought my surname would change on my still looks weird lol. I promise to continue protecting us and what we have because you do the same. Love you and Happy anniversary Bunzee," she wrote.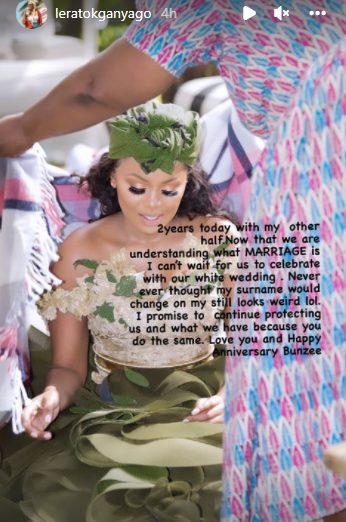 Two years ago, friends and family of the two lovers came together to celebrate their traditional wedding in a private event.
Lerato Kganyago's colleague, Dineo Ranaka, is absolutely happy for her colleague and friend. pic.twitter.com/QcpdyFmsyr

— PopPulse (@PopPulseSA) March 21, 2020
Lerato Kganyago's colleague, Dineo Ranaka, is absolutely happy for her colleague and friend. pic.twitter.com/QcpdyFmsyr

— PopPulse (@PopPulseSA) March 21, 2020