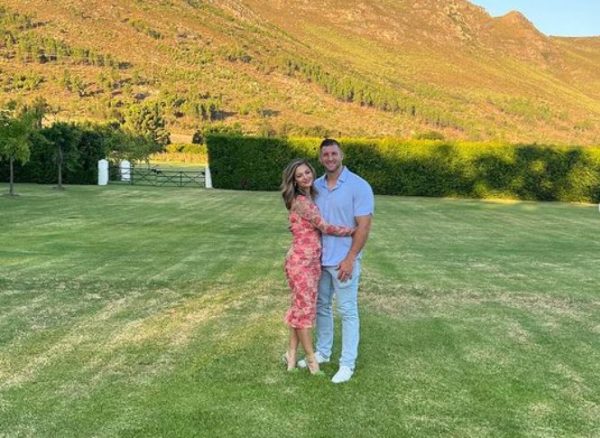 Demi-Leigh Tebow has taken to her social media to pen down beautiful message to her husband, Tim Tebow who launched his new book today.
The star shared a beautiful photo of them together as she praises him.
Demi said she is grateful to get to learn from him everyday as he is her biggest cheerleader and greatest advocate.
She revealed that he is the first person she calls on to anytime and reading his new book is the perfect testimony of his life.
Demi concluded by saying she is so proud of her husband.
She wrote: "I am so grateful to get to learn from you every day. You're my biggest cheerleader and greatest advocate and when I need a pep talk on staying on my mission, you're my first call, every single time. Your drive and dedication towards your goals and missions, even on the hard and tough and not so fun days is what makes me admire you more than the celebration on the great days. Reading this book is a perfect testimony of your life. Here's to the most mission and purpose minded person I know! With Him, all things are possible. Happy launch day Angel! I am so proud of you and this message 📖 🎉 🥳 You guys can order your copy through the link in my bio! @timtebow"
See post below:
View this post on Instagram