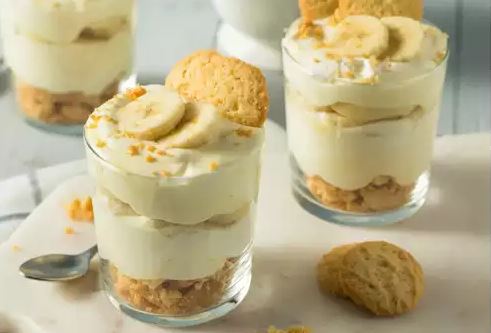 Craving for a buttery, sweet and creamy dessert?
Then try this delicious fusion sweet treat made with the fresh bananas and butter cookies, this dessert can be made in a few minutes, but it takes sometime to freeze.
You can tweak this dish as per your preference and enjoy this dish anytime and impress your loved ones with your smart culinary skills.
Step 1 Whisk the cream

To make this simple recipe, take a large bowl and condensed milk, cream cheese and mash the banana. Whisk it well and keep it aside.

Step 2 Mix it well

Next, crush the cookies and mix it well with creamy mixture. Transfer to the serving glasses and garnish with bananas.

Step 3 Enjoy it chilled

Serve chilled and garnish with cookie, enjoy!