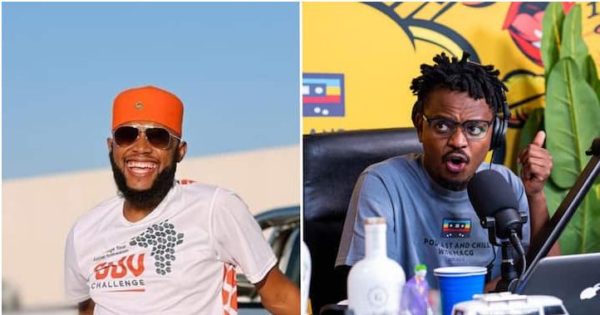 It seems will might not hear the end of Mohale's relationship with Somizi most especially the fact that they keep tagging i=him in all his issues.
In the latest episode of Podcast and Chill, Mac G slammed Mohale's celebrity status.
He claimed that Mohale is not a celebrity but is only famous for having dated Somizi.
Mac G's cohost said that he didn't know who Mohale was before the pair got married resulting to him agreeing to Mac G's observation.
Well, this is not the  first time this is been said to Mohale and he has shown that he is a celebrity on his own.
Yes, he might have dated the world best Somizi but he has also impacted in the industry before and after his marriage to him.
Well, Mohale is yet to say anything regarding this but many of his fans show their support to him.
See post below:
View this post on Instagram