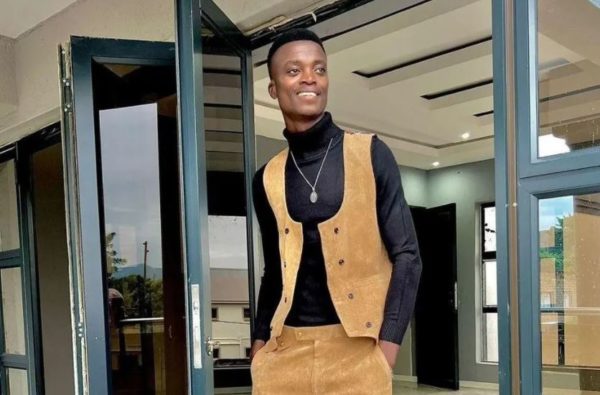 King Monada has been called out by one of the men who worked on his new mansion.
Speaking to Daily Sun, the man named Thabo Raolane said he worked on the singer's balcony but he's yet to get fully paid for his work.
He charged Monada R81 470 for balustrades of the balcony and stairs but the musician allegedly paid R29 000 and owes Thabo R52 470.
"I had to go to Gauteng to get glass because he wanted steel and glass balustrades. The agreement was that he would pay me before I get to Gauteng."
"I got to Gauteng, but he only paid me R29 000, which was not the amount we agreed on," he said.
The agreement was for Monada to pay R52 470 before he could finish the work, and the balance after completing the work.
"He sent the R29 000 while I was in Gauteng trying to get material for him. I tried calling him and texting him to let him know I would not return until he gives me the amount we agreed on," he added.
Thabo got surprised when Monada flaunted his complete house on Facebook.
"I only saw on Facebook that he had put glass on my work. I think he got other people to finish the work, so he doesn't pay a lot."
"I had already done the hard work and the people who finished up did the simple work. When I call him, he doesn't answer or respond to my messages," he said.
"They put their glass on my work, which is wrong. I never said I couldn't or wouldn't do it. I always do projects and I don't disappoint. This is my job. I don't care if other people finished up the work, I want my money," he said.
The man said he's sent his lawyers to King Monada but he's refused to respond to any of the letters.
Thabo said his next move is to summon him, if he refuses to pay his balance.