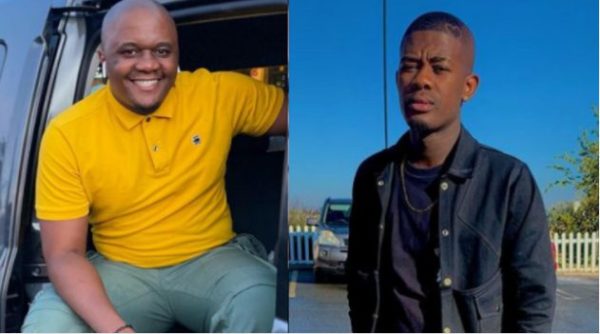 The sole survivor of a tragic accident that claimed the lives of amapiano musicians Killer Kau and Mpura has finally broken her silence.
The stars died on 7 August 2021 in a fatal car accident on their way to a gig in Rustenburg.
It was reported that their vehicle collided with another on the N4 which also claimed the lives of Khanya "The Voice" Hadebe, DJ Thando Tot and TD
It was reported that everyone involved in the car accident had died, but there was one survivor.
On Wednesday 30 March, Peloyame Segatle recalled the events before and after the car accident adding she only became aware that she was the sole survivor weeks later. She told television presenter Relebogile Mabotja that she was accompanying The Voice to his gigs for the weekend.
She also explained how she became friends with 'Khanya "The Voice" Hadebe' who invited her to join him for the weekend's gigs and how the trip that led to the accident started.
'The day before the accident 'Voice' called me and told me he has multiple gigs that weekend, and said he would really appreciate it if I would accompany him to his gigs, and I said 'okay, let's do it,'. Then he told me I needed to pack, and I was like 'what am I packing?. and he said I'll tell you, wena just pack clothing for like 2-3 days, then we can go." she said.
She then proceeded to explain how she fell asleep before the accident.
She said the last thing she remembers was everyone smiling and joking, and the next thing she remembered was waking up in the hospital with head injuries, a shattered rib, spine, and hematoma, which put her in a coma for a week.
She was very heartbroken to find out that everyone she was in the car with had passed.
"What hurt me the most was that everybody I was with that night is gone, so nobody can explain what happened and even the person we collided with he is gone too, may their souls rest in peace. It really hurt that there isn't a single soul on this planet that can tell me what happened that night," she said.
\