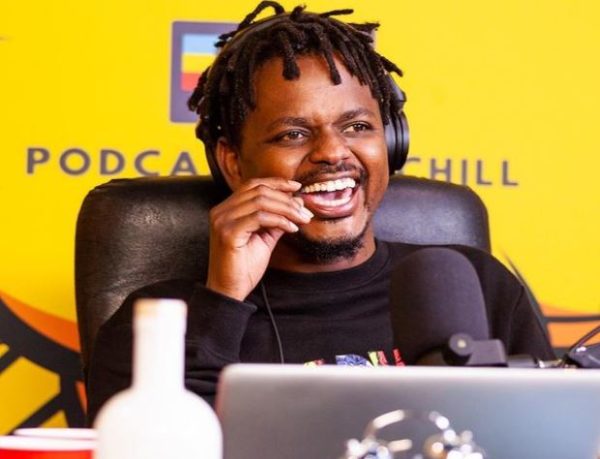 Mac G reveals names of South African rappers who have refused to be on his Podcast & Chill.
In one of the episodes, the podcast presenter and his Co-host Sol Phenduka talked about rappers who they've sent an invite to be on the show, but rejected.
"There are some celebs that we reached out to and they were like noo, they just mize or bluetick us," Mac said.
He further applauded Euphonik for being sincere about not coming to the show.
"I appreciated guys who are like, listen I love your sh** but i don't wanna come on, like Euphonik I tried to have him on, he was like, listen dawg I would love to come but I don't trust myself."
Mac G further revealed names of the rappers who rejected to show up and the process it took him to reach out to them.
1. Cassper Nyovest – "You know what happened with Cassper, I will call TLee, im like yo TLee can we do an interview, he would be yo we not doing interviews, and then next week he is on some podcasts or some TV show, so yeah he is not coming." – Meanwhile, the rapper has publicly revealed that he detests the show, because of the drama it triggers.
2. AKA – "AKA was very weird man, because if you remember I did a manager's episode with AKA's manager Tiamo," he said. Mac G also said it was revealed to him that Kiernan is scared.
3. Boity – G said he's reached out to her long time ago, but her response was "Hie I wanna come but the time I will let you know."
4. Moozlie – "Moozlie definitely not coming, we tried to have her twice and she blew us off twice," he said.
"The second time it was some sponsored thing I was doing some stuff with Castle Lite and she was one of the people they were working with and they want her to come and jump on the show, that didn't happen, so I don't think she is gonna come."
Asides the four rappers mentioned above, there are some musicians who have publicly revealed that they will never be on the show; some even urged other stars to avoid the show as it destroys careers.
DJ Maphorisa is one of the persons who will reject an invite from the podcasters.