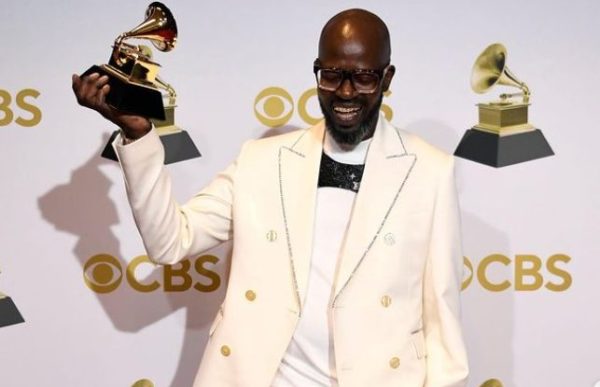 Black Coffee received a beautiful warm welcome from friends and family following his arrival in South Africa
The star touched down in SA at O.R. Tambo airport late on Tuesday night after his Grammy win in Las Vegas on Sunday night.
He won the award for the Best Dance/Electronic Album at the 64th Grammy event on Monday for his album Subconsciously.
Black Coffee also took to his social media to pen down appreciation messages.
"I'm so overwhelmed right now. It is  a crazy feeling when you sit alone and wonder if you died, would you know who loved you, what would people say about you. I'm experiencing that moment right now. I'm seeing the love, I'm seeing the support. It's like I'm watching from somewhere. This is such an amazing feeling. It is like magic. I've been talking about it on the plane. I wish I could get on a flight to fly around the continent and sprinkle it so everyone could feel this feeling."
Grammy-winning superstar DJ and producer, Black Coffee arrives at the OR Tambo International Airport. #DStv403 #eNCA pic.twitter.com/rftN2wcmu4

— eNCA (@eNCA) April 5, 2022
Also, Oskido visited the Grammy-award-winner upon arriving in South Africa on Tuesday.
The Kalawa Jazmee boss visited the international DJ in his home, and they created precious memories.
In a video shared by Oscar, he was seen wearing the suit Black Coffee rocked to receive his award for the Best Dance/Electronic Album at the Grammy on Sunday night in Las Vegas.
View this post on Instagram