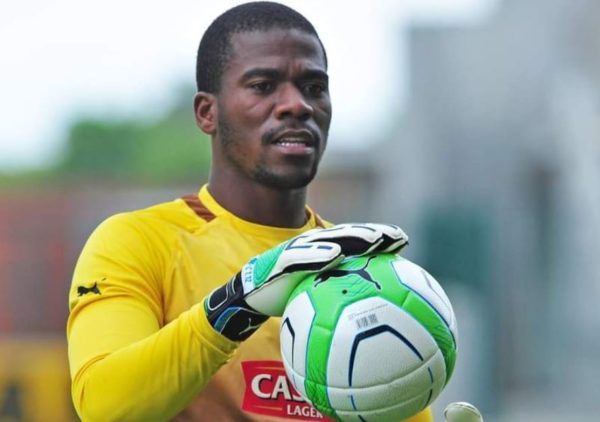 Senzo Meyiwa's life and murder were compiled in a Netflix doccie series which was premiered on the 7th of April.
The South African footballer died in 2014, and the murderers are yet to be unearthed despite several investigations.
Some people who have viewed the documentary have taken to Twitter to express their thought about the doccie-series.
"#SenzoMeyiwa Lies in this case prove there is someone being protected! Everyone in the house should/must have one version of events leading to the shooting of events. Longwe and the two Khumalo sisters have three different statements which have changed in years. Arrest them," a tweep wrote.
So the minute the brother went for help to AfriForum the SA police had a breakthrough? Smells fishy. It feels like they are trying to distract everyone from the truth by blaming others. #senzo #senzomurderofasoccerstar #SenzoMeyiwa pic.twitter.com/4qpaGud2WO

— Liz (@Liz7piz) April 7, 2022
There are so many things that don't make sense….only Kelly's phone was taken by robbers, she refused her son to be interviewed by police, the house was cleaned to wipe evidence #SenzoMeyiwa

— Yezzy. (@Yeezy_Dizzle) April 7, 2022
"Kelly: My child saw the killers of Senzo, he even recognized them on tv". #SenzoMeyiwa and boom Kelly doesn't know the killers? Who is fooling who here? pic.twitter.com/j4Gavt6WV0

— Sir Nungu (@NunguSompisi) April 7, 2022
Me thinks Senzo was protecting K€lly from Ch!co's son… because allegedly C's son wanted drug money from the vocal highness… but let's see how this documentary progresses 🕴🏽🕴🏽 #SenzoMeyiwa

— I dislike Baxter (@tintswalomegacy) April 7, 2022
#SenzoMeyiwa A robbery happens, someone is short. Who do you call first? Why didn't the robbers shoot Longwe when he forced his way outside? What led to Senzo being shot? After the robbery, Longwe still had his phone? Who and what was robbed? pic.twitter.com/2QzwIIgJiD

— Sir Nungu (@NunguSompisi) April 7, 2022
Longwe Twala says he ran out to call for help……but he realized that his phone was in the house so he couldn't find any help as people were sleeping……..forward to later Longwe Twala says robbers couldn't take his phone cause he ran out with!!This is kak County #SenzoMeyiwa pic.twitter.com/YPl82ZmR8q

— Ferry Bouman (@natty_azzuro) April 7, 2022
If the documentary won't tell us who the killer is then it's useless to me #SenzoMeyiwa pic.twitter.com/f1JalH0Ebr

— ⚡Xavier's Son🇿🇦 (@Xavier__101) April 7, 2022
Gave the man a state funeral , but couldn't give his family justice. SMH #SenzoMeyiwa

— André 🇿🇦 (@_Andre123_) April 7, 2022
#SenzoMeyiwa Longwe changed his statement and contradicted his very own version of events. Why is he not arrested. When robbers storm into the house, they will never allow anyone to go outside because he will alert others. Longwe left robbers in the house .. 😡🙃 pic.twitter.com/9m5RmAciAJ

— Sir Nungu (@NunguSompisi) April 7, 2022
I watched the documentary what happened to Senzo is Sad.
May his soul rest in eternal peace 🙏#SenzoMeyiwa pic.twitter.com/P9wtKjJM6M

— @Online24/7🇿🇦 (@Siphiwe63022098) April 7, 2022