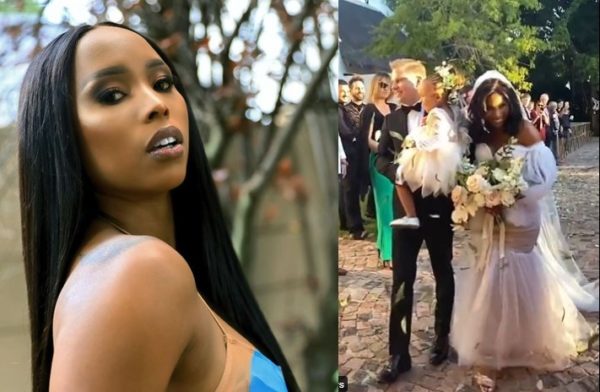 Denise Zimba announces that she's getting married today, the 9th of April 2022.
Taking to social media, she expressed her excitement as people from far and near came to celebrate her.
The singer tied the knot with her husband James Dean in Cape Town, South Africa.
"Today is my Wedding Day … it's finally here! I have been seeing a flood of my family and friends coming in from around the world, and I can't express enough how excited I am … I'm so grateful … A big thank you to everyone," she wrote on Instagram.
View this post on Instagram
The musician has been planning the wedding ceremony since last year, but the death of her friend and celebrity stylist named Gavin, left her mourning.
View this post on Instagram