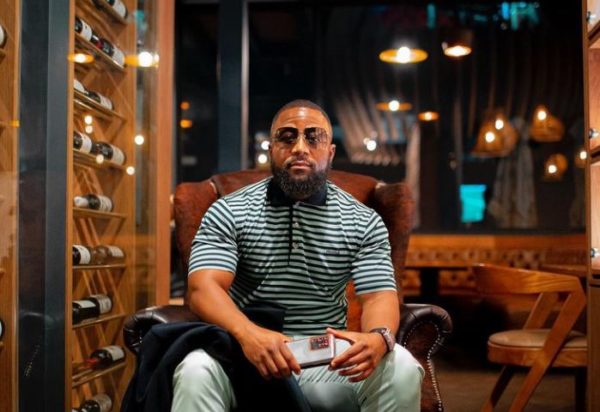 Cassper Nyovest reveals loopholes in the boxing match against NaakMusiQ after being defeated.
The rapper believes the judges and referees were not effective as they snubbed some punches, especially from his end.
Reacting to one of the clips from the fight, Mufasa claimed Naak's punch didn't hit him.
The 1 picture that's trending of a punch that never landed. In fact he got a big right overhand and dropped. Lol… Try again. https://t.co/MItStOd4Wb pic.twitter.com/mOb10mxL8c

— Don Billiato (@casspernyovest) April 15, 2022
He further spoke about how his punches were ignored and that the match wasn't scored.
"Yup. That was a knockdown and referee ignored it. I watched again and saw a lot of weird things. Last 10 seconds being cut off, the commentators acknowledged the knockdown but the judges and the referee were Stevey Wonder on the night. The fight wasn't even scored. How? Why ? Lol."
Cassper further stated that lots of weird things happened at the match, especially after re-watching it.
"Lol… Too many weird things if you re-watch that fight… Those judges weren't even announced before the fight as usual protocol. Anyone who knows and watches boxing knows wassup. We will fix it at the rematch doe. Hopefully that can be concluded soon. I'm coming back harder."
Nyovest has confirmed that there will be a re-match but the date and venue is yet to be announced.
The rapper also thinks some persons played dirty behind him, hence loosing the game, but he isn't quitting.
"Crazy shit. This is the reason some boxers quit but I'm not a quitter. I know exactly what happened and I'll be back. I will make sure that shit don't happen to me again and people losing their money like that too is wrong. More reason to train harder and get this rematch done."
One thing about me, I will never ever give up on myself. I will always bet on myself. I will always encourage myself. No matter what, I'm go get that shit!!! Nobody can stop my Go!!!!

— Don Billiato (@casspernyovest) April 15, 2022