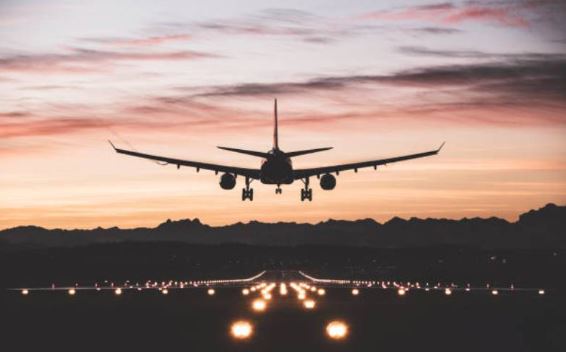 Over the past 20 years, I have had the privilege to travel to various destinations within and out of the country.
During these travels, I have mingled with people from different communities, races, and backgrounds.
I have taken home great lessons and observations. In this space, I share my observation about unscrupulous flyers.
While I love going to different destinations and experiencing different cultures, there are certain behaviours by fellow travellers that make travel experiences less fulfilling.
For instance, during a trip to Zambia, a passenger ordered a particular brand of beer and when the flight attendant requested him to choose an alternative − because they had run out − he began screaming cursing the poor woman and the entire crew.
Here are ten curious behaviours that I have witnessed during my travels:
1. The over-demanding customer
Some travellers believe they must squeeze every penny out of their ticket price by continuously demanding to be served throughout the course of their flight. I am no expert, but even I know too much alcohol is no good. I have interacted with many binge drinkers who end up ill and need hospitalization by the time they land.
2. Parents with boisterous and unruly children
If you are travelling with small children (particularly between ages two and six), you must prepare them for the flight beforehand by discussing how you expect them to behave and ensuring they are kept in check. Ensure you carry a range of toys, computer games, snacks, and books to keep them busy during the flight. It is not fair to subject an entire plane full of travellers to the antics of your children.
3. The 20kg hand luggage brigade
This is common with business travellers returning from shopping trips to Dubai, Bangkok, and Beijing. They turn up on the plane with oversized suitcases (pretending it is genuine hand luggage) and take up all the cabin storage space on the plane, inconveniencing others.
4. Travellers who recline their seats on short-haul flights
You are flying from one of those airlines with tight seats and suddenly you have to contort yourself to fit into your seat because someone in front of you has reclined their chair.
5. The loud and notorious gossip
I have an aversion to travellers who decide that an airplane cabin is a place to gossip loudly about their "bad" bosses and "horrible" workmates. Others choose to pour their hearts out about their terrible spouses or partners − very oblivious of the fact that the whole plane is listening! In one instance, I sat in front of three men from a leading South African manufacturing company who were discussing their new company market penetration strategy totally forgetting that one of the people around them could have been their competitor!
6. The "I don't like my seat" gang
While on a flight, one of the things I have come to love is sitting in the aisle hence I always pre-book my seat online to reserve my special space. It is irritating to find fellow flyers who spontaneously decide they do not like their designated seats and decide to sit on your seat. Booking your seat online takes only a couple of minutes hence no need to upset other travellers by taking up their seats.
7. The perennial washroom goers
There are people who pick the window seat then proceed on a drinking spree triggering the need to visit the washroom after every 10 minutes. If you know that you are this kind of traveller, please pick an aisle seat to avoid irritating your fellow seatmates.
8. The ever impatient traveler
It is quite upsetting to fly with a traveller who leaps up from his or her seat as soon as the plane lands then proceed to step all over other travellers while trying to retrieve his bag from the overhead locker. It takes about 20 minutes before the flight attendant lets you off the plane. Why act like you have an emergency?
9. Travellers who ignore the security rules
Security at the airport is critical and travelers are required to remove their laptops from their carry-on bags as well as their belts and shoes. Why waste everyone's time by waiting for a reminder?
10. The plane attendant from hell
Finally, I am averse to flight attendants who treat the customers like pests. On a flight from South Africa, I met an attendant who looked like she was working in a torture chamber. I began feeling unwell on the flight and requested a glass of water to take some medicine. It took three requests to get a reaction from her.