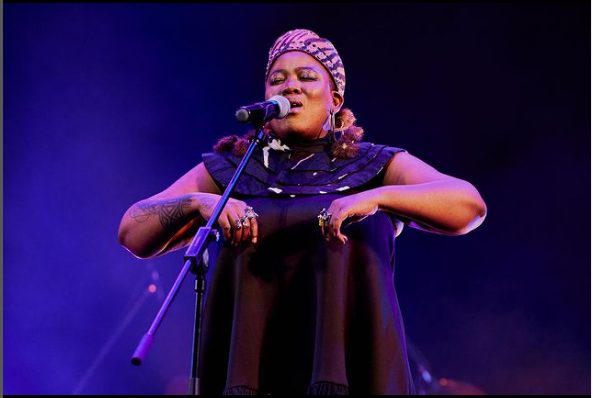 Thandiswa Mazwai has taken to her social media to pen down heartfelt message to Hugh Masekela as she remembers him today. 
The star shared series of photos they have taken together in the past revealing she misses him.
Taking to Instagram, Thandiswa shared how they win and go on food dates.
She said: "Sometimes you look at a series of pictures and you witness a joy you haven't felt since. Missing uncle Hugh today, or as he would say Unka Wu.WHATS YOUR FAVOURITE HUGH MASEKELA SONG? He called me Mr Mawazi because of a funny story I told him about how people mispronounce my name😂. I miss the wine and food dates. The jokes until you cried! The shit talking! The wisdom! The deep deep kindness and love! The mischievous spirit! The dirty mouth😂😂Thank you for the music Hughey. @hughmasekela"
In another post, she said, "Yes I have Dali,Mao and Hugh in my study/studio.😂😂Amongst other weird objects. Have a good day. I have to write. Don't forget LOVE. ALWAYS."
See post below:
View this post on Instagram
View this post on Instagram