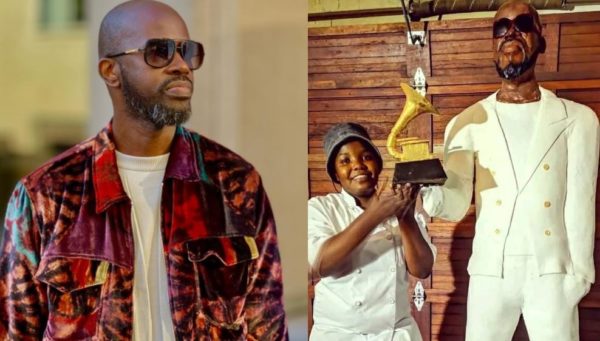 Limpopo-based cake artist Kurhula Makhuvele of Fine Bakes is all over social media after she created a life-size cake for DJ Black Coffee who recently won his first Grammy Award.
Black Coffee has been the most talked-about celebrity in SA following his latest achievement and his fans couldn't be more proud.
The Drive hitmaker, who won the award for Best Dance/Electronic Album, became the first African DJ to win the prestigious award.
Makhuvele is a cake artist who uses everyday life as an inspiration to create delicious cakes that look like ordinary objects.
She said that this is the tallest cake she has ever made, measuring 2 meters and weighing more than 100 kg.
She says that there are 84 layers of cake sponges on the cake and that she has had a lot of fun making the cake.
The Black Coffee part of the cake is the tallest cake she has ever made. It weighs more than 100kgs and is two meters tall.
See postof  below: