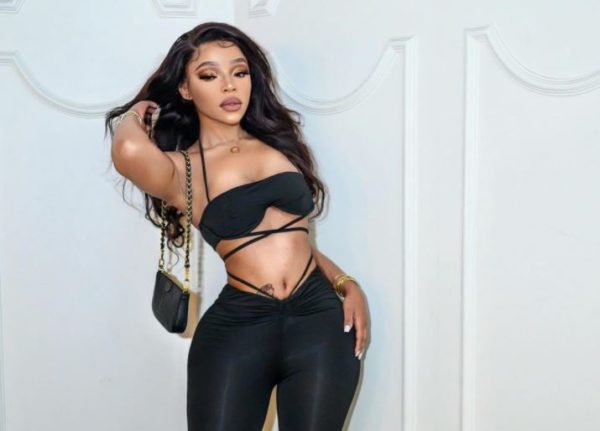 Faith Nketsi has been trending for positive reasons for days now but this time around, it seems different.
The star had a beautiful lavish traditional ceremony about three weeks ago and she has been enjoying the new phase.
Not too long after, Faith trended after there were rumors that she is expecting her first child with her husband.
The media personality on the other hand denied the rumors as she took to her Instagram stories to share a video of herself saying she had just gained a bit of weight.
In her denial, she said, "Can you guys please stop it with the pregnancy rumours, I am not pregnant, I am not planning to become pregnant anytime soon, I have gained a little bit of weight….. but geez, it's not that bad."
According to City Press, Faith Nketsi allegedly posted one of their journalist's personal numbers after she allegedly posted a screenshot of the message she received from the journalist.
The publication alleges that Faith posted the journalist's personal information on her Instagram stories and that the personal information being leaked resulted in their journalist being allegedly harassed.
In South Africa, leaking someone's personal information is against the law and it goes against the Protection of Personal Information Act (POPIA)