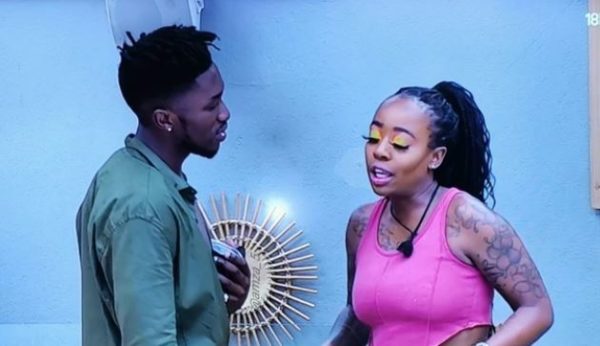 Vyno Miller clears the air about his relationship with Terry Treasure after it was alleged that he's cheating with Bontle Smith.
The BBMzansi housemates served sizzling lover goals in the house, but it appears the situation changed upon being evicted from the house.
Taking to Twitter on Wednesday, the amapiano singer said the relationship with Terry has ended and they are just friends.
"Ok let me clarify… in anyway I say this, it won't come out right but I have to say my truth. I respect and care about T, but we decided to default to friendship mode. We're not beefing so please don't make weird assumptions and narratives. I just could not ignore this anymore," he wrote.
The statement has garnered lots of reactions from netizens and shippers of their erstwhile relatonship.
Ok let me clarify… in anyway I say this, it won't come out right but I have to say my truth. I respect and care about T, but we decided to default to friendship mode🙏🏽 We're not beefing so please don't make weird assumptions and narratives. I just could not ignore this anymore.

— Vyno Miller (@VynoMiller) April 27, 2022